TEMECULA, Calif., July 25, 2013 – "Stop in the name of love" singer and Billboard magazine's "Female Entertainer of the Century" Diana Ross will be performing this summer at the Pechanga Theater in a string of "one night only" shows that will also feature Chicago, the hit all-male American rock band during the 1970s and 1980s, and Daughtry, another American rock band that was formed and fronted by American Idol finalist Chris Daughtry.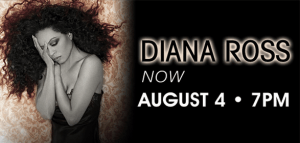 Diana Ross was one of the founding members of the 1960s female group "The Supremes" who launched her successful solo career in the 1970s which made her a one of the biggest American recording artists, movie stars, fashion icons and international celebrities.  She has sold over 100 million records worldwide and garnered multiple awards and recognition, including the Lifetime Achievement Grammy Award in 2012.  She will be performing live at the Pechanga Theater on Sunday August 4, 2013 at 7 p.m.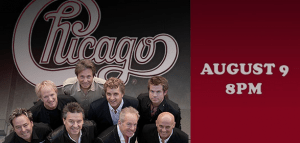 Chicago is one of the most successful and longest-running rock bands in history, with multi-platinum albums and timeless hits, like "If You Leave Me Now", "Hard to Say I'm Sorry", "Hard Habit to Break" and "You're the Inspiration" – ballads that are very familiar and "must haves" in every aspiring Filipino singer's karaoke collection.
The band's original members Robert Lamm, Lee Loughnane, James Pankow, Walter Parazaider will be performing with Jason Scheff (who joined the band in 1985), Tris Imboden and Keith Howland (who joined the band in the 1990s), Lou Pardini (who joined the band in 2007), and their newest member, Walfredo Reyes, Jr.  The show is on Friday, August 9, 2013 at 8 p.m.
American Idol Season 5 introduced Chris Daughtry to pop and alternative rock music listeners around the world.  He was one of the leading contenders and his elimination was considered one the biggest shocking moments in American prime time television.  He formed the band "Daughtry" and made a big come back with the release of their self-titled debut album which reached number one on the Billboard 200 and established them as one of today's biggest rock bands.  Beginning with their biggest hits, "Home" and "It's Not Over", the group has sold over 6.7 million albums and 12.4 million digital tracks in the U.S. alone.
Daughtry will be performing at the Pechanga Theater on Wednesday, August 14, 2013 at 6:30 p.m. with 3 Doors Down, an American rock band made famous by their songs "Kryptonite" and "Loser."  Their multi-platinum albums have debuted on the Billboard 200 charts and their third and fourth albums, Seventeen Days and the self-titled album, 3 Doors Down, respectively, both debuted at the No. 1 spot.  They have sold over 20 million albums worldwide.
Shows in the Pechanga Theater offer a comfortable and intimate concert experience. With a seating capacity of 1,200 and an up-close view from every theater seat, each show features state-of-the-art and acoustically perfected sound. The Pechanga Theater has established itself as one of California's most reputable entertainment venues, with free valet and self-parking for guests, complimentary casino/resort shuttles, and a wide variety of dining options on site.
Pechanga Resort & Casino Full Entertainment Line-up for August 2013:
Diana Ross – August 4, 2013 at 7 p.m.
Chicago – August 9, 2013 at 8 p.m.
Chris Isaak – August 11, 2013 at 7 p.m.
Daughtry & 3 Doors Down – August 14, 2013 at 6:30 p.m.
WCK Muay Thai Kickboxing – August 24, 2013 at 7 p.m.
Mua He Ruc Ro – August 31, 2013 at 3 p.m. and 8 p.m.
Pechanga Resort & Casino offers the largest and most expansive resort/casino experience anywhere in the Western United States. Rated a Four Diamond property by AAA since 2003, Pechanga Resort & Casino provides an unparalleled getaway, whether for the day or for an extended luxury stay. Offering more than 3,000 of the hottest slots, table games, world-class entertainment, 517 hotel rooms, dining, spa and championship golf at Journey at Pechanga, Pechanga Resort & Casino features a destination that meets and exceeds the needs of its guests and the community. Pechanga Resort & Casino is owned and operated by the Pechanga Band of Luiseño Indians. For more information, call toll free 1-888-PECHANGA or visit www.Pechanga.com.  Follow Pechanga Resort & Casino on Facebook.com/Pechanga and on Twitter @PechangaCasino.  Pechanga Resort & Casino is open 24-hours.  Guests must be 21 years old and older to enter the casino.