By Filane Mikee Cervantes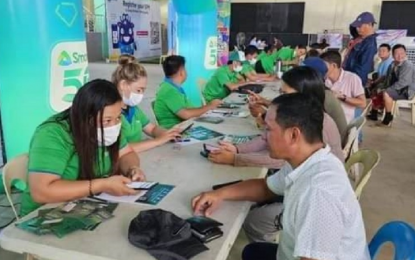 MANILA – The Department of Information and Communications Technology (DICT) on Tuesday warned the public against text scammers who have "re-programmed" their approach to sending messages to collect personal information online.
In a press briefing in Malacañang, DICT Secretary Ivan John Uy said these scams have proliferated after the extension of the deadline for the registration of subscriber identity module (SIM) cards, explaining that text scammers would be able to capture subscribers' data if they key in their information on the provided fake link.
"Dumami na naman iyong mga text scams (the number of text scams has increased) but most of them now have redirected … or re-program(med) their approach, panloloko nila (in scamming), asking people, 'Nag-register na ba kayo ng SIM card ninyo? Kung hindi pa (if they have already registered their SIM cards and if not, they should) click this link and you go to their site,' which is a fake site," Uy said.
He also warned the public about e-wallet scams, explaining that once a SIM card is registered, there is no need for the user to have it registered for their e-wallet or similar accounts.
"They also have exploited that in respect to e-wallets, na for purportedly you will receive a text coming from e-wallet provider na 'o kung nagre-register na kayo ng SIM card kailangang mag re-register kayo sa e-wallet ninyo (that if you have already registered your SIM card, then you still need to register your e-wallet) in order to be able to activate it," he added.
He urged Filipino subscribers to immediately register their SIM cards under the SIM Card Registration Law to put an end to the avenue of defrauding people through text messages.
Uy stood firm that there will be no extension to the July 26 deadline for the SIM card registration.
DICT's records showed that more than 5 million subscribers have already registered their SIM cards as of May 10, 2023.
Uy said they expect to hit their target in the next few months left before the deadline.
Republic Act 11934 or the SIM Registration Act, which was the first measure signed into law by President Ferdinand R. Marcos Jr. on Oct. 10, 2022, aims to fight scams being made through text and online messages.
On Dec. 27, 2022, the 180-day SIM card registration began and was supposed to end on April 26 but was extended for another 90 days.
SIM cards already in use but not registered during the registration period will be deactivated while new cards must be registered upon purchase. (PNA)