By Marita Moaje
MANILA – The Department of Migrant Workers (DMW) has asked the Department of Justice (DOJ) and the Inter-Agency Council Against Trafficking (IACAT) to investigate the alleged labor trafficking of 35 Filipino fisherfolk to Namibia.
The fisherfolk were deployed by Philippine manning firms TriOceanic Manning & Shipping Inc. and Diamond H Marine Services & Shipping Agency Inc., according to a DMW news release on Tuesday.
DMW Secretary Susan Ople noted in her signed letter that based on the affidavits of the 26 repatriated fisherfolk, they were initially made to believe that their job site would be in Taiwan, but they ended up fishing in the waters of Namibia, a country in southern Africa with the Atlantic Ocean on its western border.
"Based on the testimonies that we gathered, the fisherfolk were sometimes made to work for 36 hours straight with only two meals a day, and an average of 4 hours of sleep," Ople said.
She added that the workers' identity papers including their passports and seamen's books, were taken from them, a blatant violation of their rights.
Ople said the two agencies have appeared before the DMW and were able to pay the back wages of the aggrieved fisherfolk.
"Any financial settlement between the manning agencies and the fisherfolk does not prevent the State from looking into the criminal aspects of cases involving the exploitation of migrant workers. In the cases of Filipino fisherfolk deployed to Namibia, we believe there are enough grounds to investigate the manning agencies for forced labor trafficking," Ople said.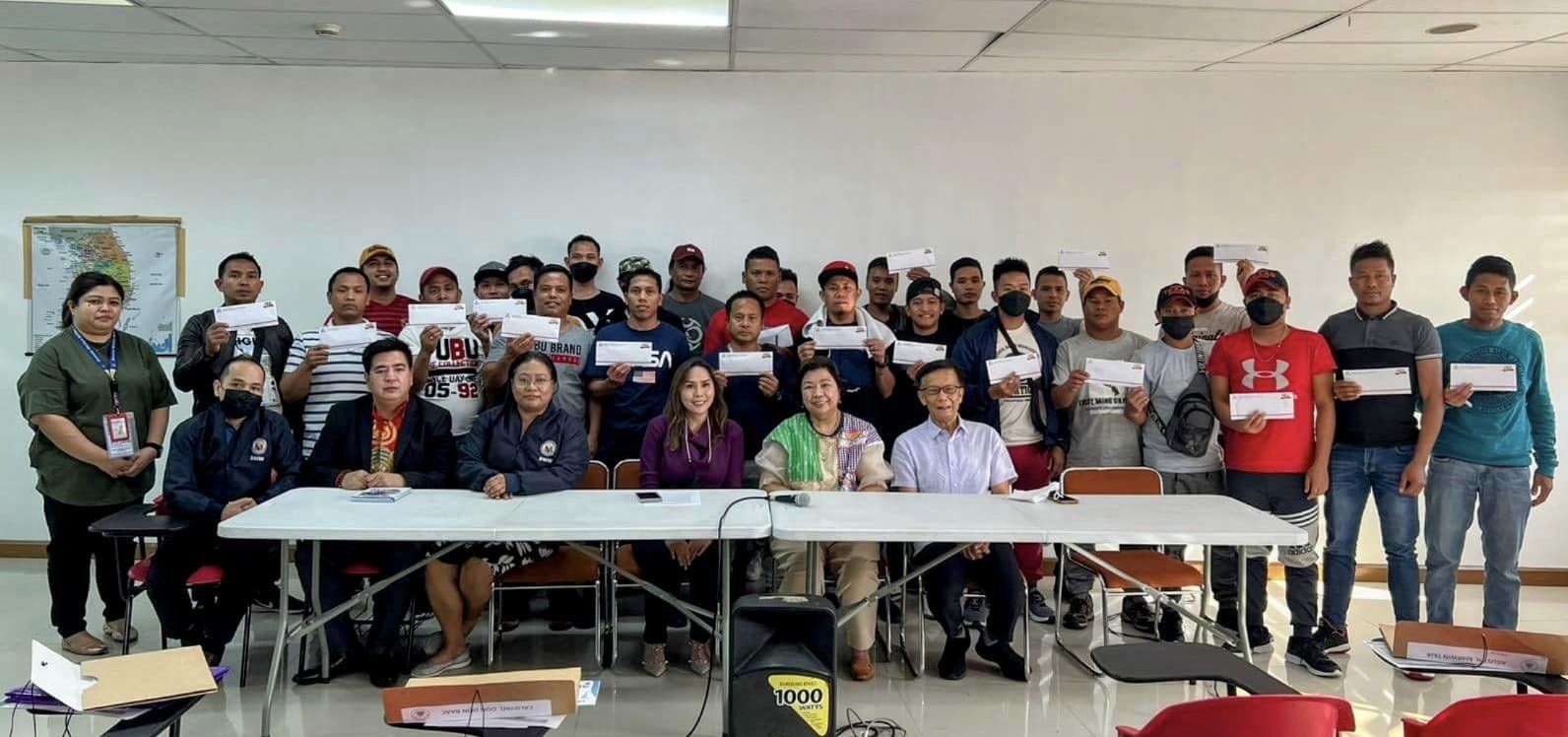 The DMW is also investigating the principals involved in the Namibian case, namely Shang Chi Enterprise Ltd., One Marine Services, Inc., and Arrow Marine PTE, Ltd.
"They are facing permanent disqualification from the hiring of Filipino fisherfolk," Ople said.
Based on an article published by the Africa Defense forum on Oct. 11, 2022, the fisherfolk were rescued from industrial fishing vessels M/V Shang Fu and the Nata 2 in Walvis Bay in early September.
Aside from the Filipinos, there were also workers from Angola, Indonesia, Namibia, Mozambique, and Vietnam.
Namibian authorities brought the Filipinos to a shelter while the companies they worked for are being investigated for human trafficking, violations of Namibia's labor, immigration, and marine resources laws.
Ople said the DMW has sought the help of the DOJ and the IACAT, given the international dimension of the case and the gravity of contractual and labor violations committed against the Filipinos.
"We cannot turn a blind eye on another country's quest for justice and our own laws against human trafficking because to do so may encourage similar abuses in the future," she said.
On March 22, Ople and the Overseas Workers Welfare Administration distributed financial assistance of PHP25,000 each to 25 of the rescued fisherfolk. (PNA)