By Priam Nepomuceno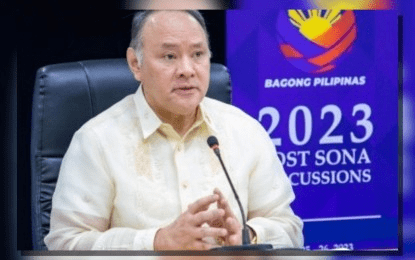 MANILA – The deliveries of the Philippines' BrahMos cruise missile system will proceed as scheduled at the end of this year, Department of National Defense (DND) Secretary Gilberto Teodoro Jr. said Tuesday night.
"Supposedly at the end of the year, that's in the contract. As far as I'm concerned, tuloy [ito] (it would proceed)," Teodoro said in a chance interview with reporters during the reception held for the National Day and Armed Forces Day of the Republic of Korea in Taguig City, when asked for updates on the matter.
Indian Ambassador to the Philippines Shambhu Santha Kumaran earlier assured the DND chief of the timely delivery of the BrahMos cruise missile platform acquired by Manila for its Shore-Based Anti-Ship Missile (SBASM) system.
The BrahMos cruise missile can be launched from a ship, aircraft, submarine or land. It has a top speed of around Mach 2.8 (around 3,400 kph), and can carry warheads weighing 200 to 300 kilograms.
Former Defense Secretary Delfin Lorenzana and BrahMos Aerospace director general Atul Dinkar Rane signed the contract worth PHP18.9 billion in a virtual ceremony at the DND headquarters in Camp Aguinaldo, Quezon City in January 2022.
Three batteries of the BrahMos cruise missiles will be acquired by the country under the contract. (PNA)