By Ma. Teresa Montemayor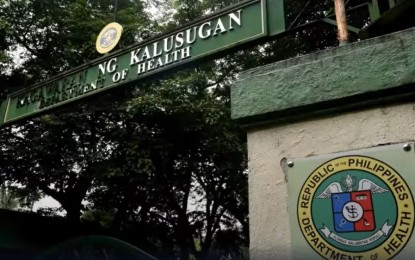 MANILA – The Department of Health (DOH) on Saturday reported a clustering of malaria cases in Barangay Irawan, Puerto Princesa, Palawan from April 26 to June 30.
In a statement, the DOH said a total of 31 cases were logged, with their ages ranging from less than one month to 50 years.
About 17 or 55 percent of the cases are female.
"Zone 14 had the highest reported cases, which is 24, among the five puroks or zones affected," it added.
These cases had common signs and symptoms of headaches, dizziness, body malaise, fever, and epigastric pain.
All cases have recovered as of July 5.
The cases were managed by the Irawan Barangay Health Station while the Puerto Princesa City Epidemiology and Surveillance Unit conducted case investigation and health education.
"Vector Born Prevention and Control Program has also performed misting and stream clearing in Zone 12, 13, and 14 for 42 houses, indoor residual spraying for 27, and search and destroy for 25 houses," the DOH said.
"Pilipinas Shell Foundation or Kilusang Ligtas Malaria has also distributed long-lasting insecticidal nets for six households and provided medications to affected cases."
Malaria remains to be endemic in Puerto Princesa. All provinces in the country have achieved malaria-free status except for Palawan.
The DOH aims for a malaria-free Philippines by 2030. (PNA)