By Ma. Teresa Montemayor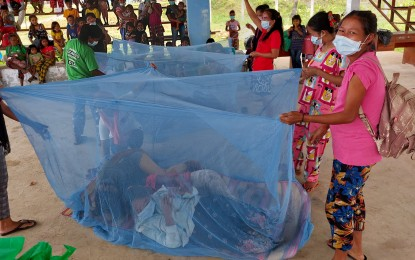 MANILA – The geographic situation in Palawan poses a great challenge for the Department of Health (DOH) as it aims to achieve a malaria-free Philippines by 2030.
In February, the DOH Standards and Strategy Division reported all provinces nationwide are malaria-free, except for Palawan — 66 are malaria-free provinces while 15 have zero indigenous cases.
Vergeire said the DOH continues to conduct measures to eliminate malaria cases in Palawan by 2027, together with the local government, petroleum giant Pilipinas Shell and University of the Philippines
"Marami pa ring masusukal na lugar dito sa Palawan, island areas. Very rich pa rin 'yung kanilang forestry. Doon kase nagta-thrive ang mga lamok na nagdadala ng malaria (There are many dense forests, island areas in Palawan. The forestry is rich. Malaria-carrying mosquitos thrive there)," DOH officer-in-charge Undersecretary Maria Rosario Vergeire said in a media forum on Tuesday.
In 2022, Palawan's confirmed indigenous malaria cases reached 3,157, concentrated in the southern part. The DOH aims to eradicate the illness in three to four years.
Malaria is a life-threatening disease caused by parasites that are transmitted to humans through the infected female Anopheles mosquitoes.
Apart from information campaign, Vergeire said the DOH would continue providing insecticide-treated nets for the affected areas.
"Tutulong tayo sa kanila para magkaroon ng additional na sprayers kase nag-i-spray tayo ng ating mga insecticide para po mawala ang mga lamok (We'll help them have additional sprayers because we spray insecticide to eliminate the mosquitos)," she added.
According to the World Health Organization (WHO), there were 247 million cases of malaria and 619,000 malaria deaths in 2021.
Children aged under 5 are the most vulnerable, accounting for nearly 80 percent of all malaria deaths in the WHO African region in 2021. (PNA)