By Ruth Abbey Gita-Carlos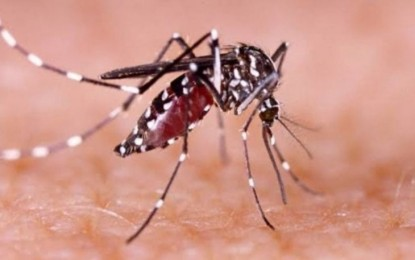 MANILA – Health Secretary Teodoro Herbosa on Tuesday said the Philippines is seen to be malaria-free "in two to three years."
"In two to three years, we can announce malaria elimination in the Philippines. Good news 'yun (That's good news)," Herbosa said in a Palace press briefing.
The health secretary noted that most of the reported malaria cases come from "high mountainous areas" in Palawan province.
He added that the rest of the country has zero cases of malaria.
"Most of the Philippines are malaria-free na," Herbosa said. "Meron pang cases sa (There are still cases in) Palawan but most of the cases come from the mountainous area. The urban areas of Palawan, Puerto Princesa, hindi na (no longer have reported cases)," he explained.
Herbosa said the Department of Health would continue its detection and treatment program to address the active cases of malaria in Palawan.
In 2022, there were 3,157 confirmed indigenous malaria cases.
Malaria is a life-threatening – but preventable and curable – disease caused by parasites that are transmitted to people through the bites of infected female Anopheles mosquitoes.
According to the World Health Organization (WHO), there have been around 247 million cases of malaria and 619,000 malaria deaths in 2021 globally. (PNA)