By Benjamin Pulta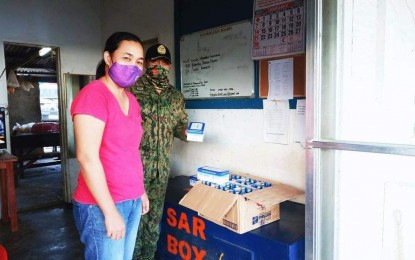 MANILA – Authorities and colleagues on Friday condemned the killing of a female lawyer in Bangued, Abra by two motorcycle-riding assailants Thursday afternoon.
Maria Saniata Gonzales Alzate, also a Commissioner of Bar Discipline since 2015, was in her car, parked just in front of her house in Santiago Street, Zone 3, when fired at multiple times at about 4:55 p.m.
She died at Seares Memorial Hospital.
"(This killing is) unacceptable. We hope the manhunt operation will result in the murderer's capture so he or she can feel the full force of the rule of law," Department of Justice (DOJ) spokesperson Mico Clavano told the media.
The Integrated Bar of the Philippines (IBP) also called on the National Bureau of Investigation, Philippine National Police and all relevant investigative agencies to promptly launch comprehensive investigations into this heinous crime, along with all other unresolved cases targeting lawyers"
"We honor her memory as an esteemed public interest lawyer and a dedicated Commissioner of the Integrated Bar. She upheld the highest standards of the legal profession, leaving behind an enduring legacy for us all," the IBP statement read.
"In a society built upon the foundations of justice and equity, there is no place, nor can there be any tolerance, for those who would assail those dedicated to upholding the legal profession and the cause of justice," the group added.
A group calling itself the International Association of Democratic Lawyers (IADL) insisted for an action from "state authorities whose single most important job, mandated even by international law, is to protect its citizens from harm."
"As the annual Bar in the Philippines is again around the corner, can we tell our future colleagues that lawyering, especially those fighting for the rights of the poor and oppressed, is worth all the risks despite the body count in our ranks?" IADL president Edre Olalia said in a statement.
"Instead of flowers, please donate to a legal fund for the cases she is handling. Most of her cases are pro bono so it can be used to continue the legal aid to which she dedicated when she was still alive. Thank you for the overwhelming outpour of support," posted Tet Alzate, the slain lawyer's husband who is also the former acting presiding judge of a Regional Trial Court in Ilocos Sur and Abra. (PNA)