By Benjamin Pulta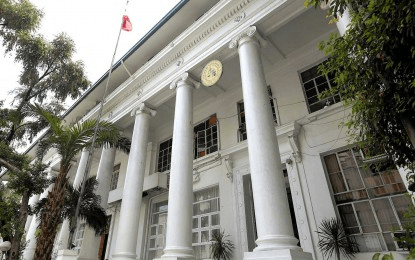 MANILA – The Department of Justice (DOJ) has turned down the demand of the lawyers of fugitive Rep. Arnolfo Teves Jr. for the agency to recuse itself from the preliminary investigation on the murder of Negros Oriental Gov. Roel Degamo.
The camp of Teves, the alleged mastermind of the March 4 attack that also left nine others killed, wanted the investigation transferred to the Office of the Ombudsman which "can better serve the ends of justice by providing an even hand and a fair eye to the proceedings."
"The motion for inhibition was denied because for them, as a panel, they act independently," Andres Manuel, one of Teves' counsels, told reporters during the second probe on Tuesday.
The third hearing is set on July 3, with the National Bureau of Investigation (NBI) required to bring digital copies and clearer documents of evidence it had already submitted for the murder, frustrated murder, and attempted murder cases.
The defense has until midday of July 17 to file a counter affidavit formally refuting the allegations that Teves funded the attack by at least 10 heavily armed at the governor's home in Pamplona town.
Manuel told reporters that they also expect the remaining five suspects under NBI custody to file their recantations next week.
Five suspects earlier recanted their statements, saying they have no knowledge of the murder while some said they do not personally know Teves.
Degamo reclaimed the gubernatorial post from Teves' brother, Henry Pryde, in October last year after a recount credited votes for nuisance bet "Ruel Degamo" to the late official.
The final count was 331,726 votes for Degamo and 301,319 for Henry Pryde Teves. (PNA)