By Benjamin Pulta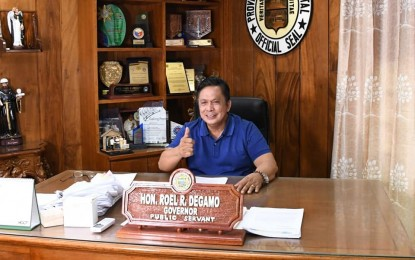 MANILA – The government is unmoved in its resolve to go after the suspected killers of Negros Oriental Gov. Roel Degamo, including 3rd District Rep. Arnolfo Teves Jr.
Department of Justice (DOJ) Secretary Jesus Crispin Remulla said Monday charges against Teves will be filed "most probably on Wednesday" by the National Bureau of Investigation.
The DOJ initially planned to file the suit Monday but the suspects were provided with private lawyers and "are no longer talking," a move which he said was expected "considering the extent of the resources involved."
"Obviously, some people are interested in the statements they want to give and now they don't want to cooperate anymore," Remulla told reporters. "There's a conspiracy and there's probably people with a lot of money operating within the conspiracy to be able to afford the lawyers they are now getting."
Remulla said they got information that Teves has gone to South Korea, known for its facial surgery industry.
Before the appearance of the private lawyers, six persons surrendered and confessed their alleged involvements in the killings in Pamplona town on March 4.
"(T)hat will not stop us from filing the proper cases because the statements have been given much earlier… with CCTV (closed circuit television cameras) and cameras and in front of witnesses. We suspect that they will change their statements later on and may make recantations of sorts," Remulla said. (PNA)