By Ma. Teresa Montemayor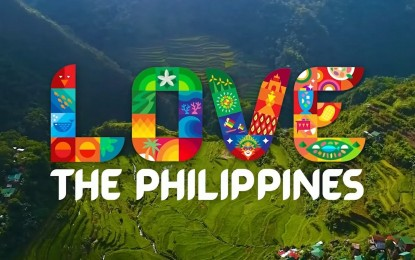 MANILA – The Department of Tourism has terminated its contract with DDB Philippines, the advertising firm behind the viral video on the "Love the Philippines" promotion campaign.
The DOT, in a statement Monday, said it is "in solidarity with Filipinos in expressing their outrage and extreme disappointment" at the use of non-original and/or stock footage purporting to be scenes from the Philippines in the audio-visual presentation (AVP).
The advertising firm on Sunday publicly apologized, saying it is taking full responsibility for the non-original materials used in the now-deleted video.
Citing the terms governing their tourism branding campaign contract, the DOT noted that material/s produced by the winning bidder should be original and aligned with its advocacies.
Moreover, the department has the right to change, suspend, or discontinue temporarily or permanently the contract at any time should it deem the firm incapable of the project.
The DOT emphasized that no payments have been made to DDB under the tourism branding campaign contract.
"The DOT shall exercise its right to forfeit performance security as a result of default in obligations under the contract, as well to review standards of performance or lack thereof vis-a-vis any claims for payment and/or any other engagement," it said.
"Further, the DOT reserves the right to take all other action against acts deemed inimical to the interest of Philippine tourism."
The AVP was uploaded on social media on June 30 and was taken down on July 2.
Blogger Sass Sasot, in a Facebook post on July 1, pointed out that at least six of the clips featured in the video are not located in the Philippines and were sourced from a stock video footage site.
Consequently, the DOT conducted an "exhaustive investigation" to verify the allegations.
DDB Philippines said the campaign was produced at its own expense and was part of their initiative to help pitch the "Love the Philippines Slogan".
The DOT assured the public that it remains fully committed to developing and promoting the Philippines as a powerhouse of natural wonders, culture and heritage, and a fount of warmth and hospitality which is a source of great love and pride for all Filipinos. (PNA)