By Raymond Carl Dela Cruz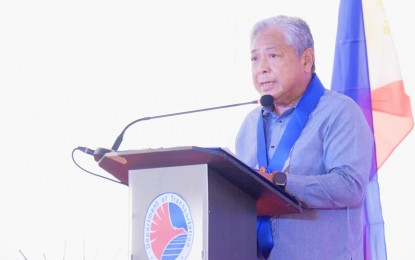 MANILA – Two more stations for the Metro Manila Subway Project (MMSP) are now officially under construction following a groundbreaking ceremony led by the Department of Transportation (DOTr) on Friday.
The two stations — Quezon and East Avenues — are under contract package (CP) 102 of the MMSP and was awarded to a joint venture between Nishimatsu Construction Company Limited and D. M. Consunji Inc.
Digging and construction for the tunnel and underground stations are slated to begin on April 30 while the drilling of the tunnel boring machine (TBM) will happen sometime in the fourth quarter of 2024.
The "build-only" contract consists of a 3.1-kilometer tunnel railway construction and two underground stations that aim to connect commuters to Quezon City's central business district, government offices and private institutions.
During the ceremony, DOTr Secretary Jaime Bautista said the MMSP will not only provide comfortable transportation but also generate jobs.
"It will definitely be comfortable, affordable, safe, sustainable, and accessible," Bautista said.
He also thanked the Japanese government for funding the country's first subway system.
"We would like to reiterate our gratitude to the Government of Japan through the Japan International Cooperation Agency (JICA) for the loan package that makes possible the very first subway train system of the Philippines," he said.
In January, the DOTr officially began the construction of the MMSP through tunneling works for CP 101 which includes the construction of a depot in Valenzuela City, and three stations.
The MMSP will stretch for 33.1 kilometers and have 17 stations connecting Valenzuela City to Parañaque City, with a spur line to the Ninoy Aquino International Airport Terminal 3 in Pasay City.
Once completed, the subway is expected to reduce travel time between Valenzuela City and Pasay City from 1 hour and 38 minutes to only 45 minutes and is capable of serving up to 519,000 passengers daily. (PNA)