By Leonel Abasola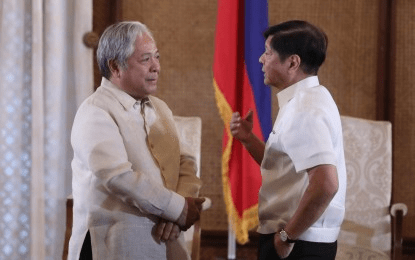 MANILA – The Department of Transportation (DOTr) is extending its "sincere gratitude" to President Ferdinand R. Marcos Jr. for certifying as urgent the proposed Magna Carta of Filipino Seafarers.
In a statement Wednesday, Transportation Secretary Jaime Bautista said the agency is supporting the immediate passage of Senate Bill No. 2221, titled "An Act Providing for the Magna Carta of Filipino Seafarers."
"The DOTr has long advocated for the legal support to protect and empower Filipino seafarers," Bautista said, adding that the agency will provide assistance to help Congress enact the Magna Carta of Seafarers into law.
The proposed legislature aims to address issues concerning the training and accreditation of Filipino seafarers and guarantee the Philippines' compliance with its obligations to the international community.
Malacañang said the proposed measure aims to address the lack of domestic laws vis-à-vis the country's compliance with international maritime standards, as well as the seafarers' rights and welfare.
It is among the 20 priority legislations that the President urged lawmakers to pass by yearend.
In 2022, the Philippines represented the largest nationality of global maritime crew with the deployment of 385,000 Filipino seafarers.
As of April this year, there are more than 171,000 certified Filipino officers on board marine vessels. (PNA)