By Ferdinand Patinio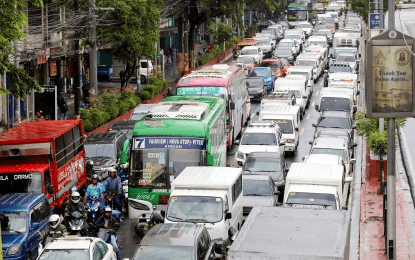 MANILA – The Department of Public Works and Highways (DPWH) on Thursday said it will reactivate its composite teams to provide assistance to motorists in key thoroughfares for the All Saints' and All Souls' Days exodus.
In a statement, DPWH Secretary Manuel Bonoan said the program would be activated starting 8 a.m. on Oct. 31 and would be in effect until 5 p.m. of Nov. 2.
"For three days, our 'Lakbay Alalay' motorist assistance centers will be operational to provide prompt and reliable assistance to motorists and travelers going to visit their departed loved ones this long weekend," he said.
Bonoan said strategically-located stations will be manned round-the-clock by uniformed personnel with equipment, who can provide emergency services to motorists and the traveling public.
Prior to the Undas holidays and the commencement of motorist assistance program, the DPWH regional and district engineering offices nationwide were also instructed to conduct routine maintenance along national roads, especially routes leading to cemeteries, memorial parks and churches.
Implementing offices with ongoing projects along the same routes were also ordered to ensure proper road safety signages, while traffic advisories are posted to prevent traffic slowdown.
Aside from Nov. 1 (All Saints' Day) and 2 (All Souls' Day), President Ferdinand R. Marcos Jr. has also declared Oct. 30 a special non-working day for the Barangay and Sangguniang Kabataan Elections. (PNA)