By Zaldy De Layola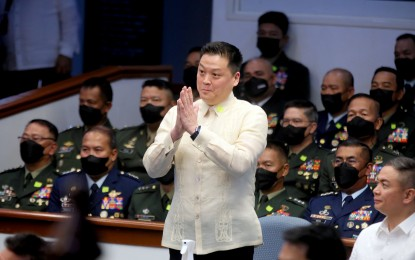 MANILA – Department of Social Welfare and Development (DSWD) Secretary Rex Gatchalian said Wednesday the agency has begun to undergo a significant overhaul of its information and communications technology (ICT) infrastructure, processes, and workforce to enhance its services.
"We are determined to change the perception on government agencies when it comes to technology. We want to attract bright ICT talents and technology leaders to join us in our mission to make a difference in the lives of our beneficiaries," Gatchalian said.
Traditionally, the DSWD has been known for its social welfare programs, but it is now emerging as the pioneer and leader in digital transformation among government agencies.
He said such transformation would enable providers of social protection to use state-of-the-art digital public infrastructure (DPI) technologies.
The department, he said, recognizes the importance of technology in providing timely, efficient, and quality services to its beneficiaries, and the DSWD is committed to leveraging it to enhance its programs and services.
"We are excited about the future of the DSWD and the impact that our digital transformation initiative will have on the lives of our beneficiaries," Gatchalian said, adding that the agency is infusing a culture of innovation and agility in its ICT Management Service (ICTMS) to achieve its goal.
He said the DSWD is adopting the best practices from leading technology companies to create user-centered solutions and to build a world-class digital experience for its beneficiaries, social workers, and co-employees.
The DSWD is currently investing heavily in ICT infrastructure and is also providing training and development programs to enhance the skills and capabilities of its workforce.
"The digital transformation initiative will soon yield positive results. The DSWD is streamlining its processes, reducing red tape, and improving its services' delivery to beneficiaries," Gatchalian said.
The DSWD has also launched a new branding strategy to align its ICTMS Management Service with its mission and vision.
"We invite bright software developers and technology professionals to join us in our journey towards a better and more digital government agency," Gatchalian said. (PNA)