You may be feeling the winter blues, but that does not mean your beauty routine has to suffer. There are easy ways to boost your beauty regimen using simple, affordable tips that can be done at home. Why spend money on expensive facials, treatments and products when you can do-it-yourself?
Here are at-home beauty tips using a simple, low-cost product virtually everyone has in their home: ARM & HAMMER Baking Soda.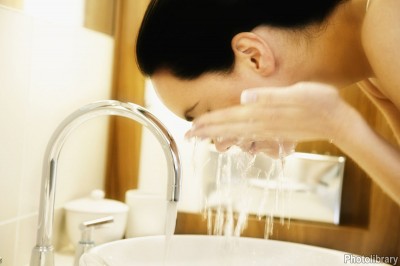 Remove hair product build up:
Residue left behind by styling products can leave hair flat and unmanageable. Get rid of product build up by sprinkling a small amount (quarter-size) of baking soda into your palm along with your favorite shampoo. Shampoo as usual and rinse thoroughly (avoiding eye area).
Keep your brushes and combs clean so hair will have more shine. Remove natural oil build-up and hair product residue by soaking combs and brushes in a solution of one teaspoon baking soda in a small basin of warm water. Rinse and allow to dry.
End rough winter skin:
For smooth, radiant skin, give yourself a gentle facial and body scrub. Make a paste of three parts baking soda to one part water. Rub in a gentle circular motion to exfoliate skin and remove dead skin cells. Rinse clean. Note: be careful to avoid the eye area when using this scrub.
After a long, tough day, soak in the bathtub to relax. Adding a half cup of baking soda to your bath neutralizes acids on your skin and helps wash away oil and perspiration. Your skin will feel smooth and all the worries of the day will wash down the drain.
Get softer cuticles, hands and feet:
For your toes, start your home pedicure off by dissolving two tablespoons of baking soda in a basin of warm water with a few drops of lavender oil to enhance the experience. After soaking, make a scrub of three parts baking soda with one part water and exfoliate your feet. Follow with an application of a rich moisturizer and a warm towel foot wrap, and then apply polish as usual.
To clean and exfoliate your nails, dip a nail brush into a paste of three parts baking soda and one part water and rub in a gentle, circular motion over your hands and fingers to exfoliate and smooth the skin. Rinse clean with warm water and apply polish as usual.
For a winter white smile:
If you're looking for a gleaming smile this holiday season, sprinkle baking soda into your palm, dip in a damp toothbrush and brush and rinse thoroughly to freshen those pearly whites. ARM & HAMMER Baking Soda does not contain the anti-cavity ingredient fluoride. Use it where water is fluorinated or when a non-fluoride toothpaste is desired for adult use or as directed by your dentist or physician.
For a refreshing mouthwash, use one teaspoon baking soda in a half glass of water. Swish the solution through your teeth and rinse.
For more beauty solutions, or ideas for how to use ARM & HAMMER Baking Soda throughout your home, visit www.armandhammer.com. (ARAContent)