By Kris Crismundo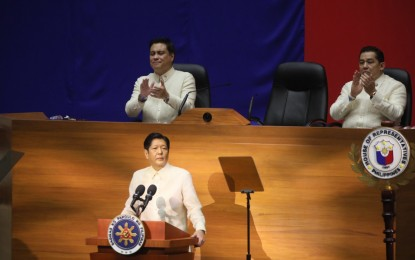 MANILA – Employers Confederation of the Philippines (ECOP) president Sergio Ortiz-Luis Jr. said the Marcos administration has done "very well" during the first year of term.
Ortiz-Luis told the Philippine News Agency on Wednesday that the administration of President Ferdinand R. Marcos Jr. facilitated economic expansion despite the challenges in inflation and slowdown in global growth.
"I think the situation is going very well. Employment is rising despite the problem of our production. Our export is increasing although it's slow considering the situation and the disruption of the supply chain because of the problem in Ukraine and in Taiwan," said Ortiz-Luis, who is also the president of Philippine Exporters Confederation, Inc.(Philexport).
He said the business groups are optimistic that with the current situation, the country's gross national product, or the value of goods and services produced by the country both for domestic and foreign markets, will continue to increase.
This will also translate to more job generation for the country, he added.
For the second State of the Nation Address (SONA) of Marcos, Ortiz-Luis said he expects the Chief Executive to talk about the investment pledges he got during his foreign trips since he assumed office last year.
"I guess he will also talk about our drive for investments and line(d) up activities on what they are trying to do [to get more investments]," he said.
The ECOP and Philexport chief is also looking forward to Marcos talking about concrete solutions of the government in addressing issues on agriculture, education, and improving internet services and access for Filipinos. (PNA)