By Joyce Ann L. Rocamora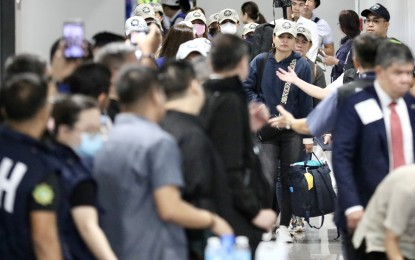 MANILA – The Philippine Ambassador to Israel will be meeting with President Isaac Herzog, the Department of Foreign Affairs (DFA) said Thursday as the Philippine government doubles its efforts to allow the 115 Filipinos still in Gaza to cross the Rafah border soon.
DFA Undersecretary Eduardo Jose de Vega said the meeting is a courtesy call by Ambassador Pedro Laylo Jr. but he is expected to raise Manila's request for the early exit of Filipinos from the besieged strip.
"We will also inform the president of our relations and our hope that they give us priority," he said.
In a separate statement, the DFA assured the remaining Filipinos in Gaza that the government is making strong representation on their behalf.
"The Department of Foreign Affairs has prioritized the safety and protection of Filipinos in the Middle East," it said.
"At every opportunity, the Department's men and women in the region have sought to ensure the safe evacuation of Filipinos out of the danger zones."
The DFA said Gaza remains under a total blockade, with the movement of people and goods severely curtailed, necessitating close coordination with the relevant foreign governments.
Foreign Affairs Secretary Enrique Manalo, it said, is also working closely with authorities in Egypt and the Philippine Embassy in Cairo is "ready to undertake the movement should the list of Filipinos for evacuation from Gaza be approved".
Following an advisory that a limited number of evacuees may finally be permitted to exit Gaza via the Rafah border crossing on Nov. 1, Manalo wrote to Israel's Foreign Minister Eli Cohen and Egypt's Foreign Minister Sameh Shoukry to once again request their governments to issue the necessary permits for the safe passage of the 115 Filipinos.
On Thursday, he requested a call with Cohen to follow up his letter and appeal to ensure as soon as possible exit of Filipinos across the border.
"The DFA remains committed in ensuring the protection of kababayans who are caught in this unfortunate situation," the DFA said. (PNA)