By Zaldy De Layola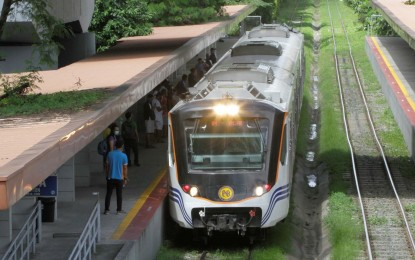 MANILA – Bicol Saro Part-list Rep. Brian Raymund Yamsuan on Monday said President Ferdinand R. Marcos Jr.'s plan to issue an executive order (EO) that would fast-track the processing of licenses, permits and other requirements for infrastructure flagship projects (IFPs) would help expedite the revival of the Bicol Express.
"It (EO) is a significant step in minimizing costs and ensuring the success of the administration's 'Build Better More' (BBM) program. It would also help expedite the implementation of the project to revive the Bicol Express, the once-famed Philippine National Railways (PNR) line that ran from Manila to Bicol," he said in a statement.
The revival of the Bicol Express, or the South Long-Haul Project, is among the infrastructure projects the President has committed to implement as part of his administration's BBM program.
Yamsuan said among the foreseen issues in the revival of the Bicol Express is the long process of securing permits, clearances, licenses and other documentary requirements to get the project going.
"The soon-to-be issued EO by the President will certainly streamline all these once-tedious processes and shorten the timeline for the completion of the Bicol Express," he said.
Yamsuan has long been pushing for the revival and modernization of the Bicol Express.
He said the rail line would not only provide commuters with an affordable, safe and comfortable travel option, but would also help transform Bicol into the fastest growing economy among the country's regions.
"The Bicol Express was Southeast Asia's oldest train service. Its rebirth has long been awaited by Bicolanos, who long for the day when the Bicol Express would again provide them more access to employment and educational opportunities," he added.
Last week, National Economic and Development Authority (NEDA) Secretary Arsenio Balisacan confirmed that the NEDA Board, which is chaired by the President, has approved the issuance of an EO that would expedite the processing of permits and other documentary requirements for the administration's IFPs.
The EO would require all government offices, agencies and instrumentalities, including the local government units (LGUs), to streamline the standard procedures and requirements for IFPs.
The simplified requirements will be applicable to both pending and new applications within the NEDA Board-approved list of IFPs, as well as any additions to the updated IFP list. (PNA)