By Benjamin Pulta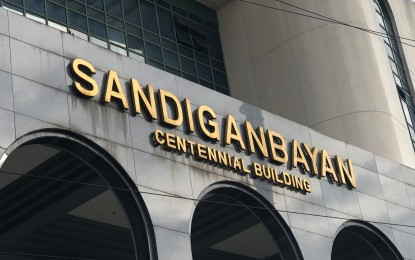 MANILA – The Sandiganbayan anti-graft court has convicted a former cashier of a regional office of the Professional Regulation Commission (PRC) of malversation for misappropriating over PHP17 million of agency funds between 2002 and 2008.
The anti-graft court's Sixth Division dismissed the appeal filed by Ferdinand Llapitan of PRC Region 2 (Cagayan Valley) and affirmed the 2019 judgment rendered by the Tuguegarao Regional Trial Court (RTC) Branch 5.
He was sentenced to up 17 years and fined PHP17.139 million, ordering him to restitute the amount to the PRC as civil liability, with 6 percent legal interest per annum from the time of the judgment until the amount is settled.
The missing amount was discovered by the Commission on Audit (COA), covering the period Oct. 30, 2002 to Jan. 3, 2008.
Llapitan was PRC cashier from 1998 until he was terminated in 2011.
"It is settled that denial is inherently a weak defense. To be believed, it must be buttressed by a strong evidence of non-culpability; otherwise, such denial is purely self-serving and is with nil evidentiary value," the Sandiganbayan said in its July 6 ruling shared online over the weekend.
When arraigned in 2015, Llapitan entered a plea of not guilty and presented three witnesses but had no documentary evidence.
The 2019 RTC decision said the COA findings were regular and "due process and fair play were afforded appellant."
Llapitan was issued a demand letter to explain the shortage and produce the missing funds but he failed to do so.
His motion for reconsideration in 2020 was likewise rejected by the RTC. (PNA)