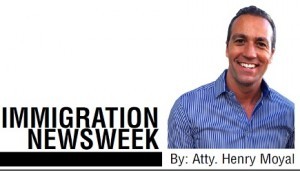 Q. I entered Canada to work as a live in caregiver in August 2013. I worked for over a year and then my employer passed away. After many months I finally found a new employer to hire me.
I want to work right away but I do not know what my employer needs to do. My friend told me in only take a few weeks to process.
A. Not anymore. The exemption for caregivers who are already in Canada has been removed. In particular, in the past, caregivers who were already in Canada on work permits (in the live in caregiver class) were exempted from the advertising requirement when applying for a labour market opinion (now LMIA). In the past, LMO were approved quite quickly and then a new work permit would soon be issued. That is not the case nowadays. There are no more ad exemptions. Not for caregivers already in Canada and not caregivers seeking to renew with the same employer and not for employers with urgent medical needs.
The rationale is that the caregivers are now grouped within all regular low skill occupations and are not given special status as before since caregivers no longer need to be live-in. As such, the rationale is that there is no longer a shortage of workers.
Q. I recently applied to become a Citizen of Canada. I have a multiple entry visa to the USA and I have travelled by car to the USA several times in the last four years. I cannot remember all the dates of travel and therefore I guessed the days of absence on my Citizenship application. I did not lie. I simply did not remember. I now have received a letter requesting that I provide a Traveller History Report. What is that and how do I get it?
A. In order to become a Citizen of Canada an applicant must have physically resided in Canada for 1095 days in the preceding four years before submission of application. All days outside ofCanada must be recorded on the application. It is not a good idea to guess because Canada Immigration always has a way to prove if you are lying or not. More and more nowadays, Canada Immigration is requesting back up information from Citizenship applicants to support the fact they resided in Canada. Examples of proving you are residing in Canada is a T4 or income that shows you earn sufficient income. Another common tactic is to demand that applicants obtain a Traveller History. This report shows the entries and exits of applicants who have entered/departedCanada. It also can include land border crossing to/from the USA. To obtain the report send a request with a copy of your PR card and passport to: CBSA, 410 Laurier Ave. West, 11th Floor,Ottawa, Ontario K1A 0L8.
Q. I want to sponsor my spouse who has been in Canada as a student for the last five years. She is now studying a Master program in university and her student visa will expire soon. The problem is that I was charged with assaulting her early in our relationship and I read that I am not eligible to sponsor her if I was charged. Does this mean I cannot ever sponsor my wife?
A. It does not mean that. However, you are not eligible to be a sponsor. For example, applicants who in jail or are bankrupt are not eligible to be sponsors. Similarly, sponsors who have been convicted of a crime cannot sponsor unless five years have passed from the end of the sentence. To calculate sentence, periods of probation are included.
Q. I'm a Filipina woman living in Dubai, UAE. I have over six years of work experience as a nurse and I am interested to move to Canada. There is a local agent here who says she can find me an employer and that I can enter Canada as a domestic helper. I was told that I could be a nanny for a few years and then apply to become an immigrant. I would rather work as a nurse but if that is my only option I am thinking of paying this agent to work on my work permit. I need your opinion on what is best.
A. My opinion is that you should not pay any agent to find you an employer. Firstly, that is not permitted. It is illegal for any agent to charge a fee to the worker (they could charge the employer). Second, there is no guarantee that the job offer or visa will materialize. That is, if you pay and the agent says "we will do our best to find an employer", then how do you really know if they tried or not?. I would therefore stay away from that option. Finally, in your particular case, you do not need to rely on a mere work permit. As a qualified and experienced nurse you can apply directly as an immigrant. You do not need to work for two years. You may qualify on your own and immigrate to Canada with your children and spouse all at the same time. Seek professional help from a Canadian Immigration Lawyer before paying the agent.
Q. If a person is living in the USA without legal status can they still undergo the medical test in the USA? What about police clearances? How does a person who does not exist within USA Immigration radar file an application to Canada? Can they?
A. Assuming you are qualified and assuming you file properly, you can indeed file an application when you have no status. We have been successful in doing so many many times. Second, you do not need to leave USA to obtain medical or police clearances. Therefore, the fact that an applicant is illegal in USA, medical and police clearances are obtainable.
Q. I'm a live-in caregiver in Canada. I have my open work permit. I will be giving birth to a child in Canada soon and I am planning to marry the father of the child early next year. The problem is that my fiancé has no status in Canada. He came as a worker in Alberta years ago and has not left. If we marry will he be able to remain in Canada?
A. Unfortunately, marrying this individual could potentially jeopardize your application. If your fiancé is inadmissible then you may be refused. You must obtain professional assistance before marriage to know your fiance's exact immigration status and whether CBSA has attempted to remove him.
Attorney Henry Moyal is a certified and licensed immigration lawyer in Toronto, Ontario.  The above article is general advice only and is not intended to act as a legal document. Send questions to Attorney Moyal by email canada@moyal.com  or call toll free 1-888-847-2078.