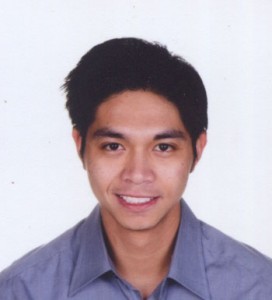 From "Catalyst of Health" by Joseph Marc A. de Veyra
According to a 2010 report conducted by the Los Angeles County Department of Public Health (LADPH), diabetes rose from 6.6% to 9.1% from 1997 to 2007. Only 10% of cases were classified as Type 1 diabetes mellitus, which is a hereditary disease. This is a very disturbing number because this meant that the rest have Type 2 diabetes mellitus (T2DM), which can be prevented through lifestyle changes such as diet modification and exercise.
T2DM is an increase in cellular resistance to the effects of insulin and can lead to reduced insulin production in the late stages of the disease. This condition leads to hyperglycemia or an elevated blood glucose level. Moreover, prolonged hyperglycemia causes hypertension and damages both blood vessels and highly vascular organs. Thus, it is imperative to enforce improved health promotion and disease prevention strategies to protect the Filipino community from this insidious disease.
Two modifiable risk factors in acquiring T2DM are physical inactivity and obesity. This multi-faceted disease demands medications and medical treatment. However, it is also important to look beyond what medicine has to offer and see innovative ways for prevention and management. It has been suggested that video games contribute to sedentary lifestyles and obesity, both of which are major risk factors of diabetes. On the other hand, due to the technological advancements in motion-controlled sensors, this culprit has the potential to solve the same problem it has caused. "Exergames," such as the Nintendo Wii and Sony Playstation Move games, are active motion-controlled video games that require players to use energy and movements. This intervention addresses the two factors that contribute to the development of T2DM and its complications: physical inactivity and obesity or a body mass index. In fact, a study conducted by the Mayo Clinic found that there were increases in energy expenditure for participants who played Wii Boxing. Based on the results, researchers concluded that if people played exergames weekly for 10 minutes, they could burn an average of 124 calories per day. This is similar to the number of calories that one can burn on a treadmill at a two-miles-per-hour pace for the same time.
The 2007 United Nations (UN) Resolution on diabetes labeled T2DM as a serious health problem. Thus, it is imperative to educate Filipinos about creative ways, such as exergaming, to prevent and control the disease. This population must be taught about this promising intervention because it can increase daily energy expenditure, which leads to weight loss and better blood glucose management. For in the end, active video games have the potential to become the catalyst for the prevention and management of this epidemic disease.