COTABATO, January 20, 2011 (AFP) – Sixteen inmates broke out of an overcrowded Philippine jail by sawing off their cell's iron bars and climbing down a wall using blankets, authorities said Thursday.
The government captured one of the fugitives within an hour of the escape on Wednesday night, but 15 others who have been charged with murder, robbery and drug trafficking remain at large, local city mayor Japal Guiano said.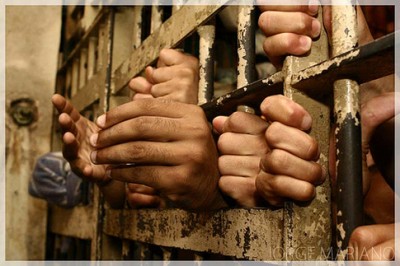 The prisoners sawed off the iron bars at the back of the Cotabato city jail and then used their blankets as rope to lower themselves about 4.5 metres (15 feet) into a river below, recaptured prisoner Darwin Herbias told police.
Herbias, awaiting trial on armed robbery charges, was caught by a city security officer a few hours after the escape in a nearby village, police said.
Herbias claimed the inmates were being prevented from practising Muslim prayers inside the prison, which the city authorities said was built for 100 inmates but housed 220 before the escape.
Jail warden Buenaventura Pedrita declined to comment on the manner of the escape and or the claim that inmates were prevented from saying prayers.
Overcrowding is a major problem in Philippine jails, with cells nationwide holding an average of 3.5 times more than their intended capacity, according to the government's Bureau of Jail Management and Penology.