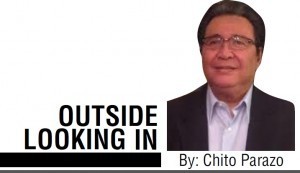 The long-awaited mega bout between Filipino ring icon Manny "Pacman" Pacquiao and America's undefeated boxing champion Floyd Mayweather JR has finally been set on May 2 this year at the MGM Grand Hotel and Casino in Las Vegas, Nevada.
The upcoming bout will be the biggest and richest fight in boxing history to date. Both fighters are expected to earn not less than $80 million each, although Mayweather will earn more based on a 60-40 split in the purse agreement.
Aside from the pricey tickets, the cash to be generated in this super fight will be the price of pay-per-view to be shown on television live from Las Vegas. Although the price of seats inside the MGM Grand Hotel and Casino has yet to be announced. However, some are saying that the price of tickets for the fight will not be lower than $1,000 each. Ringside tickets could probably cost $10,000, if not more.
Both HBO and Showtime networks are working on a joint venture to promote the mega fight and are expected to charge viewers as much as $100 to watch Pacquiao square off with Mayweather.
No matter how stiff the price of tickets are, I'm sure many Filipino boxing fans will find a way for them to watch the fight in Las Vegas as they used to every time Pacquiao fights in "Sin City."
To those who cannot afford to buy tickets to watch the fight up close at the MGM Grand, they will be content to watch it live on their television via pay-per-view.
Filipinos all over the world are expected to take time off from their work to enjoy the upcoming bout. This could probably be "Pacman's" last appearance from the ring. He has been giving hints to media that he is considering retirement after his superfight with Mayweather.
Once again, Filipinos will set aside their differences on fight night to watch Pacquiao showcase once more his boxing skills while drinking their beers or hard drinks with their favorite pulutan on the side. I'm sure there will be lots of kalderetang kambing or lechon kawali in every Filipino household on May 2.
Here in Southern California,  Filipino boxing fans can hardly contain their excitement. Even my daughter Bhambie, who is a hospice nurse, said she will take a day off from her hectic schedule just to watch the historic fight.
As of now, Mayweather appears to be the overwhelming favorite in Las Vegas odds. He remains undefeated in all of his 47 fights. Pacquiao, on the other hand, has 57 victories and five losses, including a knockout loss to Juan Manuel Marquez in 2012. Mayweather is 38 years old while Pacquiao is 36. Mayweather is taller and has a longer reach than Pacquiao. No wonder, most people are giving Mayweather the edge over Pacquiao.
Pacquiao said he is not bothered being the underdog in their upcoming bout. He said it will only give him extra motivation to train very hard to deal Mayweather his first defeat in boxing. Although considered by many boxing experts as the best defensive fighter they have ever seen, Mayweather has never fought a southpaw who has tremendous speed in both hands and feet and punching power as well.
Many boxing experts are analyzing the styles of each fighter as well as their weaknesses. Some are saying that this fight might not turn out to be as explosive as what many are expecting it to be if Mayweather will opt to run in circles inside the ring instead of engaging Pacquiao toe to toe.
On fight night, Pacquiao and Mayweather will not only fight for pride but for their respective legacy as well when both decide to retire from boxing. I am sure that Pacquiao, win or lose, will still be, and will always be the  pride of the Philippines. Let us all cheer for him and pray that he will emerge victorious in this fight.
If and when Pacquiao decides to retire from boxing, Filipinos will still respect and love him from what he has accomplished no other boxer has achieved – that of winning titles in eight divisions.
While Pacquiao continue to remain popular and well-loved by Filipinos, I cannot say the same with President Noynoy Aquino. The balding President is becoming more and more unpopular among Filipinos that they are now demanding for his resignation as a result of the botched police operation which resulted in the brutal slaying of 44 police commandos in Maguindanao  last month.
As usual, Aquino blamed suspended PNP Chief Alan Purisima and sacked PNP SAF Commander Getulio Napenas for the slaying of the police officers during a fierce gunbattle with Muslim rebels. As expected, both chambers of Congress absolved President Aquino from any culpability in the Mamasapano incident. I don't know if Congress also absolved the president for being stupid, indecisive and a coward.
I do not blame President Aquino. He is a very confused man. President Aquino must be having difficulty too in finding out what gender he belongs. No wonder, at the age past 50 years old, he has never been married.