By Ben Cal
MANILA, Feb. 6 (PNA) – Alkaline capsule, a natural mineral supplement developed by a Filipino inventor, is gaining popularity after many of its users claimed that they have been cured of their varied ailments, ranging from high blood pressure, diabetes, kidney trouble, prostate problem, emphysema, complication of the lungs and cancer, among others.
"It's my humble contribution to the Filipino people," Filipino inventor Pablo Planas told this writer in an interview at his office on Timog Avenue, Quezon City.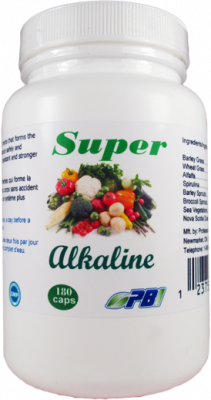 He said that since he developed the alkaline capsule a few years ago, many of his customers wrote him letters profusely thanking him after they have been cured of their ailments.
One of the letter senders, Rodrigo Sagun, 73, from Dasmarinas City, Cavite, said that he was suffering from kidney problem and high blood pressure since 1997 and was taking medicines prescribed by his doctor but his blood pressure was not cured until he took alkaline capsule as his last recourse.
Sagun said his doctor told him to start using insulin injection but he refused because he could not afford the price.
"I felt numbness all over my body and my eyesight was fading," he said.
Then one day he heard that alkaline capsule is a good supplement for those who are sick, Sagun said. He started taking alkaline capsule and in two months, his blood sugar became normal, he added.
"In fact, my doctor was surprised of my recovery," Sagun said.
Another letter sender identified as Pedro G. Abenojar Jr. said he was cured of his emphysema, kidney trouble, pain in his throat and prostrate problem after taking alkaline capsule for two weeks.
Marilyn Andres from Taytay, Rizal, claimed that she was cured of her various ailments such as asthma, cyst in her right ovary, diabetes, lung infection and diarrhea. She said she had previously taken many medicines to no avail.
"The Planas alkaline capsule cured me," Andres said in her letter to the inventor.
Ernesto A. Paswal from Lubao, Pampanga, who had difficulty of breathing because of a heart ailment, said he is now breathing normally after taking the alkaline capsule.
Planas explained the importance of alkaline in one's health.
"Alkaline or pH which stands for 'hydrogen potential' measures the degree of acidity or alkalinity in water," he said.
"The pH of what you drink becomes important when you consider the function of water in the body. The cells in the human body produce acids as by-products of normal cellular function. These acids must be removed from the body to remain health," Planas stressed.
He continued: "The presence of too much acid in the diet may reduce the body's ability to function correctly and may increase the risk of disease. There are many studies being performed that show an alkaline body pH may provide improved cellular function and reduce these risks. Proper hydration of the body with water (near neutral pH, not acidic) improves removal of the body's cellular wastes."
Planas said medical doctors are prescribing alkaline as a supplement for their patients.
"Total healing of chronic illness only takes place when and if the blood is restored to a normal, slightly alkaline pH," Planas said.
He added: "The higher the pH reading, the more alkaline and oxygen rich the fluid is. The lower the pH reading, the more acidic and oxygen deprived the fluid is."
The pH range is from 0 to 14, with 7.0 being neutral. Anything above 7.0 is alkaline, anything below 7.0 is considered acidic.
He said that the super pH he developed measures 9 to 9.5. (PNA)