SAN FRANCISCO, March 1, 2011 (AFP) – A former Apple manager has pleaded guilty to accepting kickbacks from suppliers and manufacturers in Asia seeking contracts with the California gadget-maker.
Paul Devine, 38, who worked at Apple from 2005 to 2010, entered a guilty plea in a federal court in San Jose, California, on Monday to charges of wire fraud, conspiracy and money laundering, US Attorney Melinda Haag announced.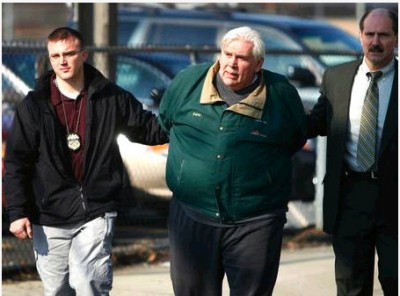 Devine was accused of transmitting confidential Apple information, such as product forecasts, roadmaps, pricing targets, product specifications, and data obtained from business partners, to suppliers and manufacturers of Apple parts, the US Attorney's office said in a statement.
In return, the suppliers and manufacturers paid Devine kickbacks, including payments determined as a percentage of the business they subsequently did with Apple, it said.
The confidential information helped the suppliers and manufacturers negotiate more favorable contracts, the US Attorney's office said.
It said the investigation of Devine, a global supply manager from Sunnyvale, California, began in April of last year when Apple found evidence of the kickback scheme on Devine's Apple-owned laptop.
Devine pleaded guilty to one count each of wire fraud, conspiracy and money laundering. As part of the plea agreement, Devine also agreed to forfeit money and property worth $2.28 million.
He is scheduled to be sentenced on June 6. Devine could face a maximum of 20 years behind bars for the wire fraud conviction.