By Stephanie Sevillano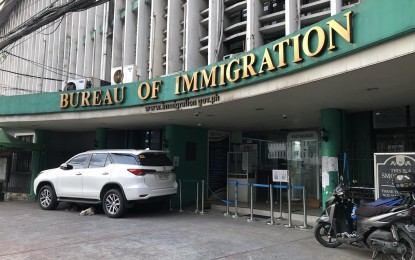 MANILA – The Bureau of Immigration (BI) on Monday warned former overseas Filipino workers (OFWs) against an illegal recruitment scheme recurring for some time.
In a statement, BI Commissioner Norman Tansingco said they should "exercise caution" in dealing with these recruiters who transact online.
"The modus operandi of these unscrupulous individuals involves using the records of legitimate contracts to facilitate their departure under false pretenses, while actually redirecting them to work illegally in a different country," he said.
Tansingco noted that the BI's stringent immigration measures would help identify the authenticity of documents presented by former OFWs desiring to go back abroad.
"The BI and the DMW (Department of Migrant Workers) already have an integrated system, hence it would be very easy for us to identify the legitimacy of presented clearances," he added.
Tansingco warned anew following an interception of a 37-year-old Filipina bound for Doha, Qatar on July 13.
She has a supposed "layover" in Dubai, United Arab Emirates (UAE).
Further inspection, however, revealed discrepancies in her documents upon verification with the DMW leading to the holding of her departure.
Immigration authorities then discovered that she was "illegally recruited" as a household worker in Dubai.
"The victim said that she does not have a confirmed employer yet, and that her documents will be processed upon arrival in Dubai," the BI mentioned.
On July 12, another female OFW was intercepted at the Ninoy Aquino International Airport (NAIA) Terminal 1 for a similar report.
The said victim, who was recruited via TikTok advertisement, also claimed to work in Riyadh with a layover in Dubai.
To date, the Inter-Agency Council Against Trafficking is studying to press charges on the victims' recruiters amid the recurring scheme. (PNA)