By Ruth Abbey Gita-Carlos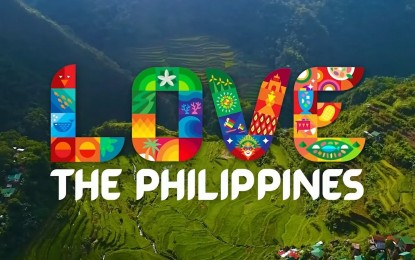 MANILA – President Ferdinand R. Marcos Jr. vouched Friday for the competence and integrity of Tourism Secretary Christina Frasco even after the tourism campaign video for the Philippines drew flak for using stock footage from other countries.
"Yes, absolutely. No question (there)," Marcos said in an interview on the sidelines of an event in Fort Bonifacio, Taguig City, when quizzed if Frasco still enjoys his trust and confidence.
Marcos said he already spoke to Frasco to discuss the promotional video blunder.
"Mabilis ang galaw niya (She acted swiftly). She terminated the contracts that were in question. She has also since then put under review all of the other contracts that were in the pipeline," he said.
Marcos expressed confidence that Frasco "knows what to do."
He believed Frasco could solve the issue and make the "Love the Philippines" campaign successful.
"Kaya sa aking palagay (I think) she has it under control and she knows what to do, and what she has done so far inspires confidence that she will fix the problem and the campaign of Love the Philippines will be as successful as we hope for it be," he said.
The new tourism video for the Philippines was uploaded on social media on June 30 and was taken down on July 2.
Blogger Sass Sasot, in a Facebook post on July 1, said at least six of the clips featured in the video are not located in the Philippines and were sourced from a stock video footage site.
The Department of Tourism on Monday announced that it has already terminated its contract with DDB Philippines, the advertising firm behind the viral video on the "Love the Philippines" promotion campaign.
On Sunday, the DDB Philippines made a public apology and took full responsibility for the non-original materials used in the now-deleted video.
Citing the terms for the tourism branding campaign contract, the DOT noted that material/s produced by the winning bidder should be original and aligned with its advocacies.
The department also stressed that it has the right to change, suspend or discontinue temporarily or permanently the contract at any time, should it deem the firm incapable of the project.
The DOT said no payments have been made to DDB under the tourism branding campaign contract. (PNA)