By Ivan Stewart Saldajeno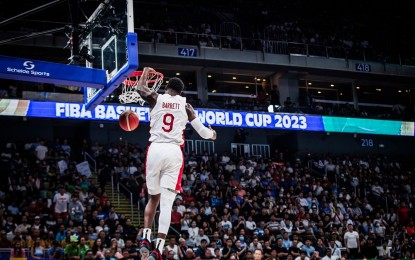 MANILA – Germany and Canada hacked out contrasting wins at the SM Mall of Asia Arena in Pasay City on Wednesday night to complete the semifinal cast of the FIBA Basketball World Cup.
Germany first built enough cushion down the stretch to escape a late Latvia fightback for an 81-79 win in the quarterfinals.
With Latvia closing in on Germany midway through the fourth period, Dennis Schroder scored five straight points that helped Germany rebuild a 10-point lead, 79-69, with 2:56 remaining.
However, the Toronto Raptors guard botched his golden chance to close out the game for Germany by himself as he missed a floater with seven seconds left, opening a chance for Latvia to win it outright from deep.
However, Latvia's Davis Bertans missed a long three at the final buzzer, letting Germany escape.
In a game where Schroder was held to just nine points on 4-of-23 shooting, Franz Wagner led Germany, which will face the United States in the semifinals on Friday night, with 16 points, eight rebounds and three assists.
Andreas Obst added 13 points and two rebounds, while Mo Wagner and Johannes Thiemann put up perfect games.
Mo Wagner went 3-for-3 from the field and 6-for-6 from the foul line for 12 markers, and Thiemann went 4-of-4 and 2-of-2, respectively, for 10.
Arturs Zagars led Latvia, which will play Italy on Thursday night in a classification game, with 24 points, two rebounds and eight assists, while Bertans had 20 points, two rebounds, one block and one steal.
In the second match, Canada booked the last spot in the semis by taking down the Luka Doncic-led Slovenia, 100-89, in the last quarterfinal game that drew 11,710 fans, who mainly came just to see Doncic in action.
With this win, Canada reached their first semifinal match in World Cup history.
Defense paved the way for Canada to win the quarterfinals as the team held Slovenia to just 39 points in the second half after letting them score 50 in the first half.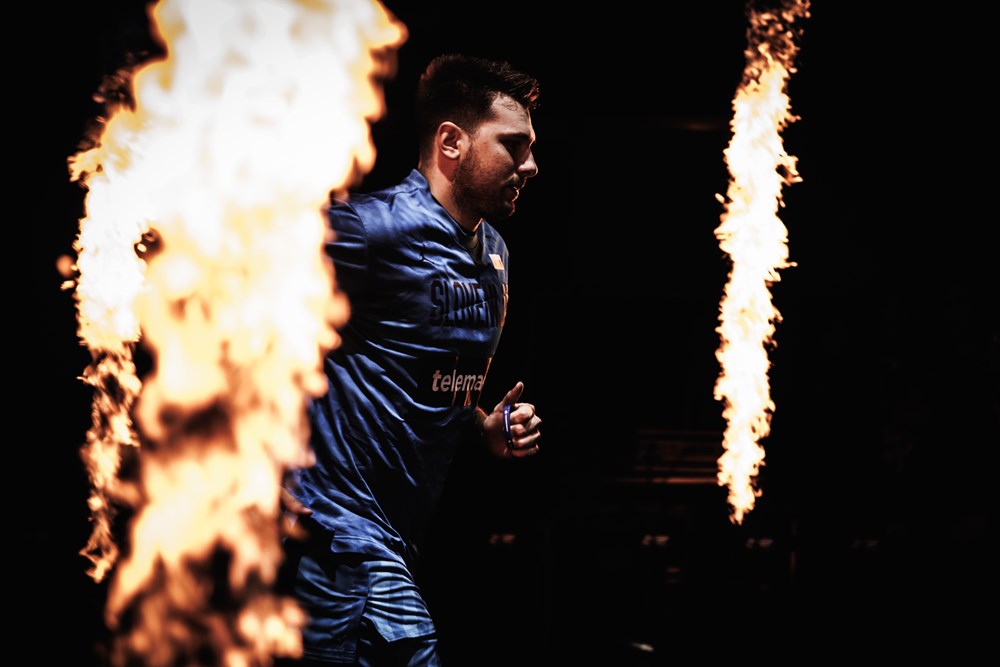 Frustrations mounted further for Slovenia as Doncic was thrown out of the game with 6:37 left after incurring two technical fouls.
Slovenia tried to pull off a comeback after Doncic's ejection, but the team could only trim the lead to nine.
Shai Gilgeous-Alexander put up a double-double of 31 points and 10 rebounds alongside four assists and two steals for Canada, which will face Serbia in the semifinals on Friday night.
RJ Barrett added 24 points, nine rebounds, one assist and one steal.
In a post-game press conference, Barrett said he looked forward to playing against Serbia and meeting on the court high school teammate Filip Petrusev.
"It feels great. We went out there and did it as a unit. Everybody played hard together. We were fighting and that's the best part about it. The next step is enjoying this one tonight, watching the film tomorrow and getting to practice, getting ready to win this next game," he said.
"I watched a bit of (Serbia's) last game against Lithuania. They play well, they play together, and my high school teammate Filip Petrusev is on that team, so it's gonna be fun."
Doncic finished with 26 points, four rebounds, five assists and two steals, while Klemen Prepelic added 22 points, five rebounds, three assists and one steal for Slovenia, which fell to a classification game against Lithuania on Thursday night.
With Slovenia's loss, Serbia and Germany booked the last two outright seats for the Paris Olympics men's 5×5 basketball event next year for being the top two European teams in the FIBA World Cup.
The last four spots in the Olympics will be disputed in the Olympic Qualifying Tournaments next year, where Gilas Pilipinas will participate. (PNA)