By Ivan Stewart Saldajeno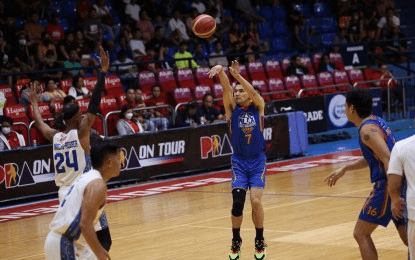 MANILA – With exactly one week left before its campaign in the Asian Games starts, Gilas Pilipinas made late changes to its lineup after concerns arose about the player recruitment and even the injury to Roger Ray "RR" Pogoy.
In a press conference at the Philippine Basketball Association office in Quezon City Tuesday, national team coach Tim Cone announced that CJ Perez, Kevin Alas, Chris Ross and Arvin Tolentino have been called up to replace Calvin Abueva, Jason Perkins, Terrence Romeo and Mo Tautuaa pending a final appeal from the Philippine Olympic Committee (POC).
Abueva and Perkins were not listed at all in two pools relayed by the Samahang Basketbol ng Pilipinas to the POC for consideration in the entry by name.
However, Romeo and Tautuaa were excluded from the second pool which became the final basis of the players that should make Gilas' "Final 12" for the Hangzhou Games.
Even Stanley Pringle, the designated reserve player, was not in the 37-man second pool list.
Cone said they found out about the shortened pool only last week.
"What happened later was that five days ago, we were told that there is another list that was submitted," he said.
With the problems arising, Cone decided to take in Perez, Alas, Ross and Tolentino, but he clarified that they would still await the final appeal made by the POC.
POC president Bambol Tolentino personally went to Hangzhou earlier in the day to lobby for the inclusion of Abueva, Perkins, Romeo, Tautuaa and other national athletes from football, golf, gymnastics and fencing to the final entry-by-name lineup of the Philippine team.
Cone said Gilas will know the result of the appeal either by Wednesday or Thursday.
Meanwhile, Lassiter will replace Pogoy, who was not feeling well after his stint with Gilas in the FIBA World Cup.
Pringle could have easily taken the place of Pogoy but he is not in the Gilas pool list. (PNA)