By Jecelyn V. Macahindog
MANILA, Philippines – Another Pinoy is making waves all over the world.
From becoming a YouTube sensation to being cast in the American hit musical series "Glee," break-out Darren Criss surely knows how to charm his Filipino fans.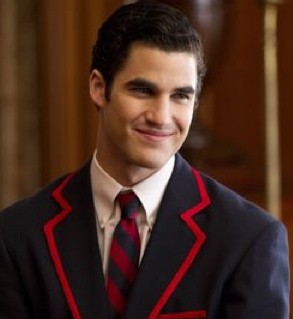 During his visit in the country last week for a two-day show at Ayala Malls, the half-Filipino, half-Irish lad, fondly known for his gay "out-and-proud" character Blaine in "Glee," shared his "glee-ful" experience.
"It's incredibly exhilarating. It's wonderful. I'm so happy, so excited to be playing Blaine (lead singer of the Dalton Academy Warblers). I grew up in San Francisco doing theaters so I was kind of exposed to the gay community. It was an internal struggle as a straight male [to portray a gay role]. But on the other side, when I learned I''l be playing Blaine, I was so excited like 'Wow, it's awesome that a great persona like this is going to be watched.' So the fact that I'll be a vessel for something like that was a privilege. [My role] has so many positive things to say to any gay or straight, young or adult.
"'Glee' has taken a great responsibility in the sense that it has step up to the plate because it has taken with gay issues like teen suicides, etc. Blaine's character, to be a piece of that positive machine, is just wonderful. I'm so grateful that Blaine exists and the fact that I'm part of 'Glee' is an honor"" Criss related to Bulletin Entertainment during the interview prior to his Dec. 21 show at Glorietta.
Blaine's character is a love interest for Kurt. As the show's creator Ryan Murphy stated, "Darren has a major, major arc… He sort of becomes Kurt's mentor and then maybe love-he had to leave his own school because of bullying and goes to an all-boys academy and finds acceptance because that school has a no-bullying, zero-tolerance policy. So Kurt really admires him and respects him."
Criss's rendition of Katy Perry's "Teenage Dream" in his first episode, has garnered "Glee" a No. 1 song on Billboard for the first time in the show's history.
Asked how he feels about the recognition, he says, "It's great. It's flattering. I'm very happy that it has done so well. I'm a very, very small reason for why it's done so well. First of all it's a wonderful song. Second of all, the arranger is incredible. He did a really great job. Third, it had to bring out a character attached to a very popular character Kurt Hummel (Chris Colfer). I happened to be the guy to be the face of it," said he.
Prior to his "Glee" stint, Criss shot to fame last year with his "A Very Potter Musical" from StarKid Productions. Next was "A Very Potter Sequel" early this year, where Darren wrote all the songs.
"Yes, I'll be back," answered Criss when asked if he'll appear again on the show's second season.
Criss on Charice and crushes
Being both Pinoy and "Glee" guest artists, Criss has nice words for Charice.
"I never chanced upon Charice. But I'm a huge fan. I watched her. She has a tremendous talent. She's incredible," he enthused.
In a separate interview with ABS-CBN News, Criss expressed wanting to work with Charice should he return to "Glee" next year.
The 23-year-old star also shared his crushes among his "Glee" co-stars. Heather Morris, who plays cheerleader and glee club member Brittany Pierce, is his crush. He describes Morris as a cool person, so talented and so funny and great.
"I don't spend a lot of time with the cast members at all. The chances are so limited so when I see Heather Morris, I tell her she's fantastic," he added.
However, another crush Criss named is quite odd. "My other crush and whom I already confessed my love to, (laughs) and we already told we love each other, is Dot-Marie Jones, who plays Coach Beiste. She is the sweetest teddy bear in the world and I adore her and I love her and she's so funny. She's like such a sweetheart. She's such a ball of joy and I love and adore her," he declared.
Pinoy by heart
It is Criss's second time here in the country. And going back to his Filipino roots, he related, "I'm not going to claim 'I'm Filipino!' because clearly (gestures his complexion) I'm not. My mom is Cebuano. My dad's white family is small and most of my relatives are from the Philippines. I have a lot of family in Makati."
And when he steps into the country, the first thing in his mind is Filipino food.
Asked what his favorite Pinoy foods are, he shot back, "Are you kidding me? (Laughs) I'm always asked if I speak Tagalog which I don't coz my mom speaks Visayan and it's different. But I speak all my food correctly. So first thing when I get here [morning of Dec. 21], I want some lumpia, some pancit. I want my hot calamansi. I want bibingka and cassava cake, pan de sal and everything, tocino in the morning with rice and egg."
What's next for Criss is his fourth musical "Starship" still with StarKid Productions, coming out in 2011. He is also working on a full-length album but with "Glee," that would have to be pushed aside for now, he said.
Criss ended the interview with a heartwarming message to his Filipino fans.
"Mahal kita and thank you so much. Maraming salamat and mahal kita Philippines. Thank you so much for including me in your lives especially 'Glee' fans."