By Ma. Cristina Arayata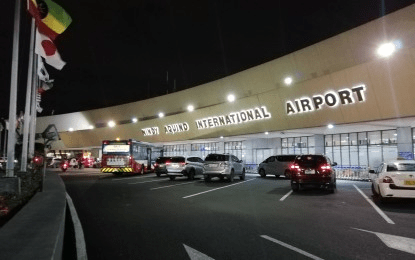 MANILA – Bidding is now open for the contract to rehabilitate, operate, optimize, and maintain the Ninoy Aquino International Airport (NAIA), government agencies announced on Wednesday.

The PHP170.6 billion public-private partnership project will cover all facilities of the airport, including its runways, four terminals, and associated facilities, according to the Facebook posts of both the Department of Transportation (DOTr) and the Manila International Airport Authority (MIAA).

Interested parties may participate in a single-stage competitive bidding process for a Rehabilitate-Operate-Expand-Transfer modality, under the Build-Operate-and-Transfer (BOT) Law and its Revised 2022 Implementing Rules and Regulations (IRR).

Instructions to bidders can be found on the websites of DOTr, the MIAA, and the Public-Private Partnership Center (PPPC).

The government is seen to award the contract to the winning bidder within the year.

NAIA's current annual passenger capacity is 32 million, and the project is expected to increase this to 62 million.

Earlier, a consortium composed of six conglomerates and Global Infrastructure Partners (GIP) submitted an unsolicited proposal valued at PHP267 billion to rehabilitate and develop the country's main gateway.

The group, known as the Manila International Airport Consortium, wanted to introduce technology, improve passenger experience and expand both the runway and airport's capacity under a 25-year concession agreement.

However, the National Economic and Development Authority-approved project covers a 15-year concession plan and a possible 10-year extension.

NAIA has been the subject of controversies this year — from the system glitch fiasco that stalled hundreds of flights in January, to the dismissal of two of its top officials in August.

Several times, power outage hit the NAIA, and its personnel got involved in alleged theft and security breach. Long queues, delay in baggage release, and recurrent flight delays are also some of the things that passengers have been lamenting on social media.

The MIAA gradually scrapped the initial screening process across the four terminals last December to mitigate the long queues.
Further, it has made Terminal 2 an all-domestic facility since July, to increase its capacity by at least 20 percent, accommodating up to 10 million passengers annually from the former capacity of 7.5 million passengers a year. (PNA)