By Anna Leah Gonzales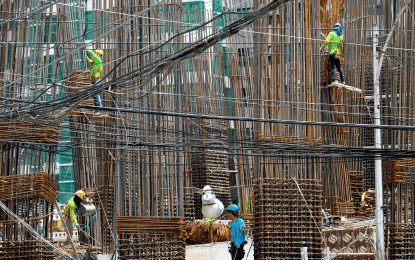 MANILA – The government would increase the purchase of locally manufactured building materials for its infrastructure projects.
In a statement on Sunday, Malacañang said President Ferdinand R. Marcos Jr. made the directive after his recent meeting with the Private Sector Advisory Council (PSAC) Infrastructure Cluster.
During the meeting, the PSAC infrastructure cluster headed by businessman Sabin Aboitiz recommended giving preference and priority to locally manufactured building materials.
Members of PSAC urged the government and even the public to patronize the local industry, noting that the Philippines has a lot of talents and products that are world-class quality "if not at par even better" than its neighboring countries.
The PSAC assured the chief executive that local manufacturing industries producing cement, steel, and other construction materials conform with the national standards that could withstand the country's climate and other natural disasters.
"Our advocacy is really to promote our buy local, Filipino-made products for Filipinos … it's just fair for our government to take the lead, sir, in also patronizing our own locally-made products," Aboitiz said during the meeting.
With this, Marcos instructed the Department of Trade and Industry (DTI) to come up with a list of specific construction materials that could be used in government infrastructure projects.
He also ordered the Department of Budget and Management (DBM), through the Government Procurement Policy Board, to complement the policy of giving preference to local materials through relevant guidelines, subject to existing laws, rules and regulations.
However, he cited the need for the specifications of materials that the government will procure to avoid any conflict in the future.
"We have to match the capacity and the demand. But again, that if you can say that from now on, 100 percent of our – comes from the Philippines, magtatayo ng planta 'yan (they need to build plants) but we need to make everything clear, if [that needs an] AO (Administrative Order) or some other form," Marcos said, referring to efforts to enhance local products.
DTI Secretary Fred Pascual, for his part, noted that the government is already supporting the "buy local, go local policy" which aims to promote local products in the country. (PNA)