By Anna Leah Gonzales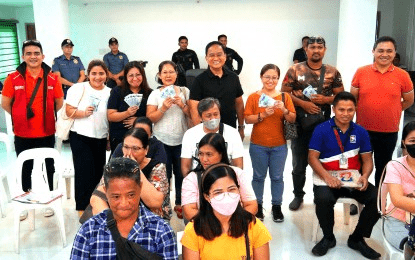 MANILA – The Department of Social Welfare and Development (DSWD) will distribute this week cash assistance to sari-sari (retail) store owners who are affected by the implementation of the mandated price cap on rice.
In a statement on Sunday, the Presidential Communications Office said the DSWD, based on its report to the Office of the President, is set to distribute cash assistance to sari-sari store owners from Sept. 25 to 29.
DSWD is coordinating with the Department of Trade and Industry to identify the beneficiaries.
Last week, the DSWD announced that sari-sari stores outside wet and public markets selling rice are eligible for a PHP5,000 sustainable livelihood program (SLP) subsidy.
Rice retailers in wet markets, public markets and other areas accessible to the general public, on the other hand, are entitled to the SLP cash assistance amounting to PHP15,000.
President Ferdinand R. Marcos Jr. earlier approved the implementation of the mandated PHP41 price ceiling on regular milled rice and the PHP45 price cap on well-milled through the issuance of Executive Order No. 39.
Based on its latest report, the DSWD said it has already released PHP92.415 million worth of financial assistance to 6,161 of 8,390 target micro and small rice retailers affected by the price cap. (PNA)