MANILA, November 2, 2010 (AFP) – Hundreds of Philippine Airlines ground crew took to the streets Tuesday to urge President Benigno Aquino to stop the flag carrier from farming out their jobs to other companies.
Riot police blocked a road leading to Malacanang presidential palace as about 500 union members marched on Aquino's office calling on him to reverse a labour department ruling that was handed down last weekend.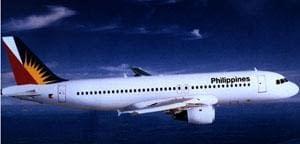 The department upheld PAL's decision to outsource its in-flight catering, cargo handling and call center reservation services, a move union leader Gerry Rivera said could lead to the loss of 2,600 jobs.
"We stand to lose our jobs, and many of us have invested our lives (in) the airline," Rivera told AFP.
"The president can always reverse the unlawful decision, because the labor department is an extension of his office," he added.
However presidential spokeswoman Abigail Valte said Aquino would not interfere in the case and would uphold the labor department ruling.
"We have no problems as long as the decision is based on law and is rendered on the basis of the facts as pleaded," she said.
The union still had other ways to seek redress such as filing a motion for reconsideration or bringing the case to court, a move its leaders are now looking into.
PAL president Jaime Bautista called on the ground staff to respect the ruling and warned them against walking out and disrupting operations.
He told local television that the airline planned to implement its outsourcing plan for ground crew in consultation with the union to ensure a smooth change.
"There is process that we will have to follow and we will have to submit and tender notices, and we want them (ground crew) to accept this," he said.
The labor department ruling said PAL must guarantee that staff who are laid off are given a fair severance pay and they should also be absorbed by the service providers.
But Rivera told AFP the union planned to sue PAL and continue its street protests. Employees are concerned about their salaries and benefits if they are forced to leave PAL.
The protesters later ate a meal of dried fish in front of the palace, symbolizing the poverty they said they would face if PAL went ahead with their plans.
The dispute with the ground staff, one of three restive unions within the airline, is the latest in a string of setbacks for PAL.
Last month, the government stopped a planned strike by cabin crew who were demanding higher wages and a lifting of a company policy that forces female attendants to retire when they reach 40.
The labor department is set to rule on that case this month after it ordered the two sides to submit to arbitration.
In August, 25 pilots and first officers on PAL's short-haul aircraft suddenly resigned for higher paying jobs abroad, forcing the abrupt cancellation of several flights.