By Mary Judaline Partlow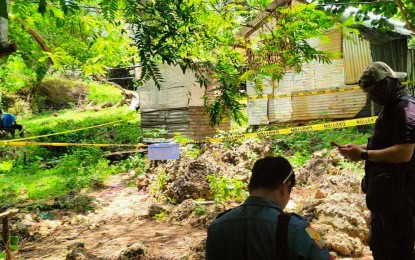 DUMAGUETE CITY – An alleged hired gun tagged in several Negros Oriental killings died in a police operation on Monday in Barangay Malabugas in Bayawan City after he reportedly resisted arrest.
Alex Manegos Mayagma, of Barangay Minaba, Bayawan City, died from a gunshot wound to the body after he allegedly fired at police and military operatives who were about to serve warrants for his arrest.
"Mayagma was under close surveillance for more than a month now and is wanted by the law for his participation in several killings in Negros Oriental," said Col. Ronan Claravall, acting police provincial director.
Claravall said police investigators are also still looking into his possible links with the suspects in the assassination of Governor Roel Degamo last March 4 in Pamplona town.
He declined to elaborate further.
Investigation showed that at around 10:55 a.m., police and military operatives saw Mayagma in Barangay Malabugas and was about to serve the warrants when he allegedly pulled out his gun and pointed it at one officer.
The law enforcers disarmed him in a scuffle but Mayagma allegedly pulled out a second gun, which prompted the operatives to shoot him.
His body was brought to the Bayawan District Hospital where he was pronounced dead by an attending physician.
Mayagma is tagged as the most wanted person in the entire Central Visayas region, NOPPO public information officer Lt. Stephen Polinar said.
Mayagma's name surfaced during the Senate hearings that investigated the murder of Degamo and other killings in Negros Oriental.
Mayagma and a few others were also named respondents in complaints filed before the Department of Justice earlier this year for the killing of Board Member Miguel Dungog of Siaton in 2019. (PNA)