By Jose Cielito Reganit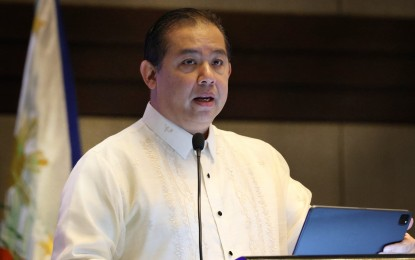 MANILA – Speaker Ferdinand Martin G. Romualdez on Tuesday said the House of Representatives supports the increased allocation for the defense sector under the proposed PHP5.768-trillion 2024 national budget to bolster the country's capability in protecting its territorial integrity.
"Our commitment to safeguarding our territorial integrity and ensuring the safety of our citizens remains unwavering. As a nation, we must take proactive measures to enhance our defense capabilities and ensure that we have the necessary resources to effectively protect our sovereign rights," Romualdez said in a statement.
Under the proposed 2024 budget, the allocation for the defense sector is PHP282.7 billion or 21.6 percent more compared to the PHP203.4 billion allocation under the 2023 budget.
According to President Ferdinand R. Marcos Jr.'s budget message, this fund will support the "Land, Air, and Naval Forces Defense Programs" totaling PHP188.5 billion, as well as the UN Peacekeeping Mission, among others, to ensure domestic security.
"This allocation demonstrates our dedication to maintaining a strong and credible defense posture, one that sends a clear message that we will not compromise when it comes to safeguarding our national interests," Romualdez said.
"We must remember that a strong defense is not merely a tool for confrontation, but a means to uphold peace, stability, and the rule of law," he added.
He added that it is the duty of the entire government that the nation is adequately equipped to face any future challenges.
"By prioritizing our defense sector in the budget, we are making a commitment to our people, to our allies, and to the international community that reflects our unwavering resolve to protect our sovereignty and promote regional stability," he said.
Romualdez earlier expressed his full support to Marcos' decision to consult military leaders on how best to respond to the illegal use of water cannons by Chinese ships on Philippine Coast Guard and civilian vessels resupplying a platoon of Filipino soldiers stationed in Ayungin Shoal off Palawan.
"We support his position that we should continue to assert our sovereignty there and that we should defend every inch of our territory," he said. (PNA)