By Filane Mikee Cervantes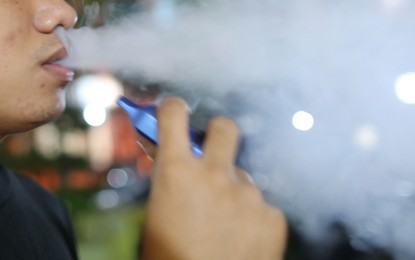 MANILA – The House Ways and Means Committee will investigate the e-cigarette label Flava for possible tax evasion and tax fraud following a warehouse raid that uncovered illegally imported e-cigarettes.
Committee chair and Albay 2nd District Rep. Joey Salceda said the raid yielded a value of PHP1.43 billion, including an estimated PHP728 million in evaded taxes.
Around 1.4 million pieces of 10 milliliter (ml) disposable vape pods were seized from the Oct. 27 raid.
"We will investigate the matter as soon as possible, to see the extent of the fraud and tax evasion. If this is just one warehouse, imagine how much the value of evaded excise taxes must have been over its entire operations," he said in a statement on Friday.
He said if found liable for evasion, the excise tax due is subject to a penalty of 10 times the amount under Section 263 of the Tax Code.
"So, really, on the warehouse raid alone, you could be looking at a penalty of PHP7.28 billion. Once we factor in all past offenses, the amount could be staggering," he said.
Salceda noted that since salt nicotine is subject to a higher tax rate, it seems the label has also been misdeclaring its products as freebase vape.
Under Republic Act No. 11467, salt nicotine vape is taxed at PHP52 per ml, while freebase is taxed at PHP60 per 10 ml.
"We have received reports of independent testing which appears to confirm that one of Flava's products, Chillax, contains high concentrations of nicotine salts. If that is the case, then they have been paying just about one-tenth of what they should be paying in excise taxes for those products," he said.
He said another possible violation of the vape label is brazenly labelling its products to appeal to minors, in complete contravention of the ban against fancy flavoring.
He said 80 percent of revenues from vape sin taxes are spent towards universal health care and government hospitals.
"So, the health impacts of smoking vapes aside, tax evasion in this product is stealing from our hospitals and our sick," he said. (PNA)