By Filane Mikee Cervantes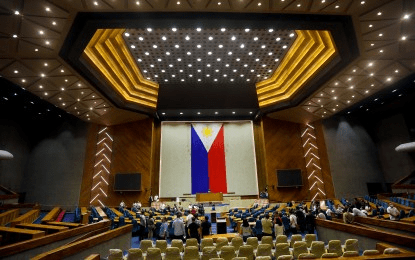 MANILA – A measure requiring the proper and immediate burial of Muslim cadavers in accordance with the Islamic rites has been approved by the House of Representatives on second reading.
During the plenary session on Wednesday, the chamber passed via voice vote House Bill 8925 which would allow for the burial of a Muslim cadaver even without the certificate of death.
The bill states that the person who performed the burial rites or the nearest kin of the deceased would be given 30 days from the date of burial to report to the local health authority, who would certify the cause of death.
Sultan Kudarat Rep. Princess Rihan Sakaluran, author of the bill, explained that Muslim burial rites are done as soon as possible after death and within 24 hour period.
"This practice is rooted in the Muslim belief that the soul of the deceased is disturbed if its previous body is not laid to rest before the next call to prayer. Said ritual ensures that the dignity of the deceased, as well as their relatives' emotions, are respected," Sakaluran said.
She said the bill seeks to exempt Muslims from the immediate registration of the death certificate.
Under the bill, any hospital, medical clinic, funeral parlor, morgue, custodial and prison facilities or other similar facilities shall be prohibited from withholding Muslim cadavers over unpaid hospital bills and other fees.
Violators shall be penalized with a fine of not less than PHP50,000 but not more than PHP100,000, or imprisonment of not less than one month but not more than six months or both at the discretion of the court. (PNA)