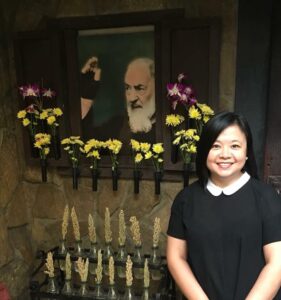 By MJB Velasco
It was 27 years ago when our family was approved to become US immigrants. My father was ecstatic when my aunt, who was then living in the US, passed on the news to us. But I didn't feel the same way. I was actually devastated because it happened just as I had my college final exams. We had to fly to the US even before the class could do the graduation rites.
And worst of all, I left for the US without knowing or hearing from my boyfriend on his plan about us.
On March of 1991, I went to pursue my so-called American Dream. I believed that I would find prosperity as long as I was willing to work hard.
In my deep sleep of 27 years, I did get a piece of that American Dream. I worked really hard and got promoted to a high position, earned three-digit salary and got other perks. I owned a big house, designer stuff and luxury cars. I travelled here and there.
For many Filipinos, the American Dream is the be-all and end-all of things. But not for me, the desire to come home and live in the Philippines has remained alive in me.
My upbringing played a huge part in achieving many of my dreams while I was in the US. My parents constantly reminded me: be good, pray always, study hard, finish school, get a good job, and work hard for what you want in life. And they also warned me about those who were stubborn and lazy and the sad fate that befell them. I worked hard (two jobs at the same  time), raised a family with two kids while taking care of my parents too. I didn't have maid or driver. I had no time for barkada.
I was right there in the midst of the so-called rat race — it was a bitter-sweet race as I recall now.
I was the typical Catholic Filipino mom, which somehow helped me transform into like Wonder Woman of sort.
Yup, that was me in America. I was Wonder Woman, Wonder Mom, Wonder Wife, Wonder Worker etcetera.
I had to be a super being because the American Dream was tough, stressful and sad for most of the way. I had to put up a face that kept up with the expectations of those who thought they knew me. Until I reached a point in my life when I felt exhausted by my American Dream.
On August of 2018, I decided to wake up from my sleep. I returned to the Philippines as a "free-range" individual — a loving mother, a grateful daughter, a sister and a friend.
I turned myself into a career woman with a purpose, an advocate for women's rights, a missionary, and most importantly, I chose to be the real "me." I believe my choice has brought me to a place where I can now say that I am living the real meaning of the American Dream — the freedom to choose how to live my life, to define my happiness and live a better life.
What did I learn from pursuing the American Dream?
Well no one is ever too old to dream. In the same way that no one is too old to drop a pursuit and go for another pursuit. Don't be afraid to be real. Don't be afraid to change course. Do not just drift along and be carried away by how others define happiness and life.
Live your life the way you see it in your own sense and purpose.