By Ferdinand G. Patinio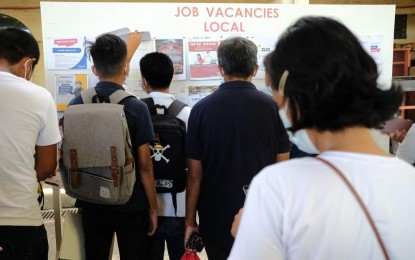 MANILA – Close to 300,000 minimum wage earners in private establishments will benefit from the daily pay increase granted in Ilocos and Western Visayas Regions, the National Wages and Productivity Commission (NWPC) announced in a news release over the weekend.
The Regional Tripartite Wages and Productivity Board -1 (RTWPB – Ilocos) provided a PHP30 to PHP35 increase in the daily minimum wage, raising the minimum wage rate to PHP435 for non-agricultural establishments with 10 or more workers and PHP402 for non-agricultural establishments with less than 10 workers, and agricultural workers.
RTWPB – 6 (Western Visayas) granted a PHP30 increase across all sectors, thus increasing daily pay to PHP480 for non-agriculture establishments with more than 10 workers, PHP450 for non-agriculture establishments with 10 workers or less, and PHP440 for workers in agriculture.
Both RTWPB likewise approved a monthly increase of PHP500 for domestic workers, bringing the monthly wage rate to PHP5,500 in Region 1 and PHP5,000 in Region 6.
All pay hikes will take effect. Nov. 6.
Meanwhile, some 677,000 full-time wage and salary workers earning above the minimum wage may indirectly benefit from upward adjustments at the enterprise level arising from wage distortion corrections.
Retail/service establishments regularly employing not more than 10 workers and enterprises affected by natural calamities and/or human-induced disasters may apply for exemption from the wage increase.
Barangay micro business enterprises are not covered by the minimum wage law pursuant to Republic Act No. 9178.
The increases resulted from the motu proprio act of the Board or petitions filed by labor groups due to escalating prices of basic goods and commodities.
As of Oct. 21, eight RTWPBs have issued wage orders, with three initiated motu proprio. (Ferdinand G. Patinio/PNA)