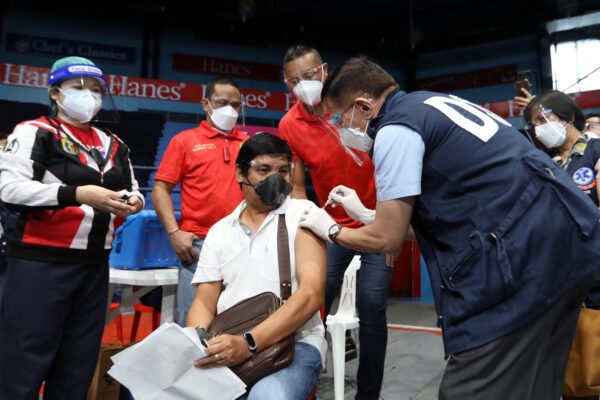 MANILA, Apr 30 (Mabuhay) — Health Secretary Francisco Duque III on Friday said there is a "big possibility" that a COVID-19 surge similar to what's happening in India may happen in the Philippines if minimum health protocols are not followed.
"Well, if we do not follow the minimum public health standard and if we do not intensify our COVID pandemic response like what has happened in India, and also in some other countries where the second or third waves are being experienced, that's a big possibility," Duque said.
Duque said the situations in other countries are lessons that the Philippines must learn from as the COVID-19 problem is very dynamic.
"We cannot dip our heads into the sand and make it appear that we're doing okay all the time. There are ways of doing things better. It's very dynamic. Every day you have to read, every day you have to watch out for what's happening," he said.
"What are the best practices, what are the practices that are worth avoiding or making sure we avoid such measures that don't work," he added.
Duque reminded that the success of the COVID-19 response is also on the shoulders of each Filipino. He appealed for solidarity and cooperation in complying with standard health protocols.
"At the end of the day, the war against COVID is really on the shoulders of every person. So it cannot just be the work of the national government, local government, private sector, groups, etc," he said.
"But we're not helpless. We are not without the power to fight this. Simple interventions eh. Face masks, face shields, physical distancing, proper ventilation, avoidance of people in superspreader events," Duque added.
India on Thursday recorded another 3,645 COVID-19 deaths, a new record for the country and a spike of over 350 from the previous day, according to health ministry data.
India is experiencing a relentless wave of infections, with almost 380,000 registered in the last 24 hours, breaking another world record.
This month alone the country has added over six million new cases.
Meanwhile, the Philippines on Thursday recorded 8,276 new COVID-19 cases, bringing the total to 1,028,738. The total recoveries climbed to 942,239 with 6,636 new ones while 114 new fatalities brought the death toll to 17,145.
As a precaution, the Philippines has imposed a travel ban on travelers from India. The ban, which covers Filipinos in India, started at 12:01 a.m. on April 29, 2021 and will last until May 14.
According to the DOH, the variant from India was first detected in October 2020.
However, experts have said the surge in India was largely driven by a new coronavirus variant described as a "double mutant" due to its mutations. (MNS)
READ NEXT: PH bans entry of travelers from India