By Leonel Abasola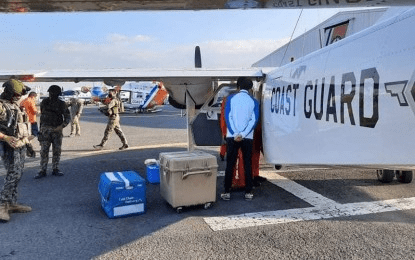 MANILA – The Indian government is offering the Philippines at least seven helicopters that will be used for the rescue and humanitarian efforts of the Philippine Coast Guard (PCG).
President Ferdinand R. Marcos Jr. said India's offer will boost efforts to build up the country's capabilities in terms of rescue and humanitarian efforts, according to a news release from the Presidential Communications Office on Sunday.
"We're trying to build up our capacity — our capabilities in terms of our coast guard, in terms of our — of course, the search and rescue is always the primary consideration," President Marcos said.
President Marcos made the remarks during the courtesy call of Indian Ambassador to the Philippines, His Excellency Shambhu Kumaran, last week when they discussed continuing efforts to strengthen the bilateral relations between the Philippines and India.
Kumaran said there are already ongoing talks between the Indian government, the PCG and the Department of Transportation (DOTr) for the supply of seven helicopters.
The PCG is an attached agency of the DOTr.
"The discussion is going on very well. The Coast Guard is very interested — they've flown the helicopter … I would request your consideration because that would be a very positive [program]," Kumaran told President Marcos.
Kumaran said the helicopters that will be provided to the PCG are built for India's Navy and Coast Guard, can be used for more active security operations, and can carry more people and load.
"So, these [seven helicopters] is really an optimal solution, given the changing requirements for the Philippine Coast Guard to play a more active role and its security," Kumaran added. (PNA/PND)