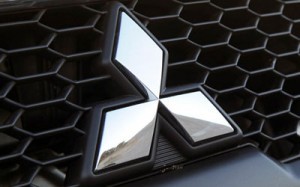 TOKYO, August 2011 (AFP) – Japanese automaker Mitsubishi Motors on Monday said it returned to profit for the three months to June and upgraded its interim forecast, weathering the impact of the March 11 quake and tsunami.
The maker of the i-MiEV electric car reported a net profit of 4.3 billion yen ($55 million) for the April-June quarter, reversing a net loss of 11.8 billion yen in the same period last year.
Operating profit came to 12.2 billion yen, compared with the operating loss of 4.5 billion yen a year earlier, while sales gained 7.0 percent to 431.9 billion yen.
It cited strong sales in the United States, thanks to the successful launch of its multi-purpose Outlander Sport vehicle in October 2010 and in Russia where demand has picked up.
Sales also accelerated in countries such as Thailand, Indonesia and Brazil.
Mitsubishi Motors revised upward its half-year business forecast, now expecting to break even for the six months to September, compared with its earlier estimate of a 10 billion yen net loss.
Operating profit is forecast at 18 billion yen, up from five billion yen projected earlier. Its sales forecast was also upgraded to 880 billion yen from 860 billion yen.
Mitsubishi joined its peers in slowing production amid a shortage of parts, but the automaker said it hopes to increase sales in the current year in North America, Asia and Europe.
Mitsubishi, however, has left its full-year forecast for a 28 percent rise in net profit to 20 billion yen unchanged, citing uncertain factors including a strong yen, the power shortages and weakness in the global economy. â–