By Raymond Carl Dela Cruz
MANILA – Department of Transportation (DOTr) Secretary Jaime Bautista on Friday assured Japanese Prime Minister Fumio Kishida that several Japanese-funded big-ticket transportation projects are "on track."
In a statement, Bautista said a total of nine big-ticket projects are funded on the back of 1.315 trillion yen worth of Japanese aid – five railway, two aviation, and two maritime projects.
"(Kishida) would be happy to know that the Philippine side has lived up to its commitments, that despite challenges, we are on track to what we have committed to deliver," he said.
The five railway projects are the LRT Line 1 Cavite Extension, LRT Line 2 East Extension, MRT Line 3 rehabilitation and maintenance, the North-South Commuter Rail System, and the Metro Manila Subway Project (MMSP).
Bautista also thanked Kishida for Japan's help in developing the country's railway sector.
"With 150 years of experience in rail development, with 30,000 km. of rail, with 25 billion riders a year, there are no better senseis than these kind, compassionate, generous, hardworking and honest people," he said.
Bautista noted that when Kishida was still Japan's foreign affairs minister in 2017, he was already "a backer of our country's drive to modernize our transportation system."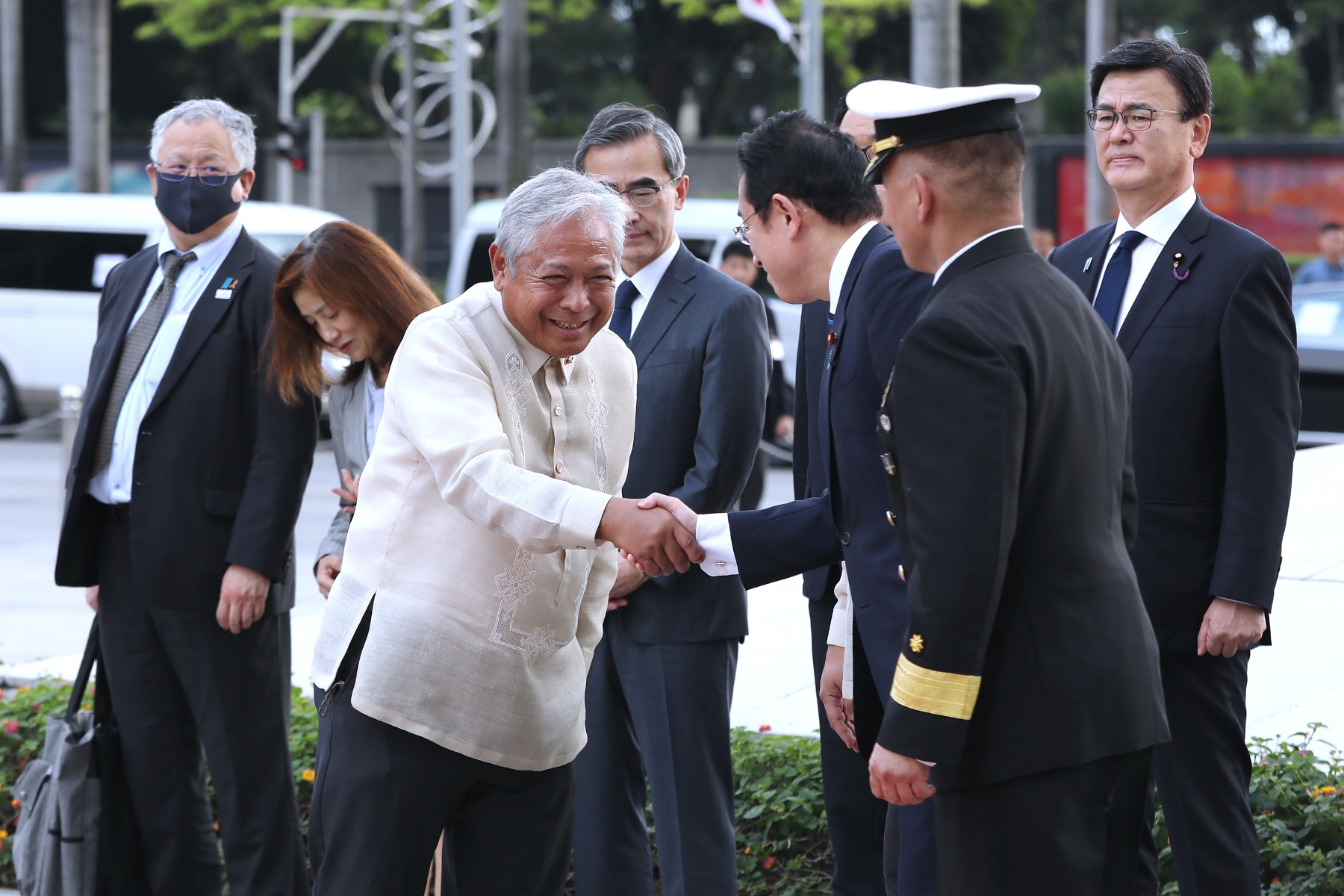 "To us, Prime Minister Kishida has always been a member of the Philippine railways team. He's all aboard," he said.
Kishida arrived in the Philippines on Friday for a two-day official visit to boost defense, security, and economic cooperation between the two countries.
He is scheduled to visit the MMSP depot and its train simulator room in Valenzuela City on Nov. 4.
To date, civil works for the 33-km. MMSP and its 17 stations are ongoing.
Once completed, the MMSP will reduce the travel time between the Ninoy Aquino International Airport Terminal 3 and Valenzuela City from the usual 1 hour and 30 minutes to just 35 minutes. (PNA)