By Joyce Ann L. Rocamora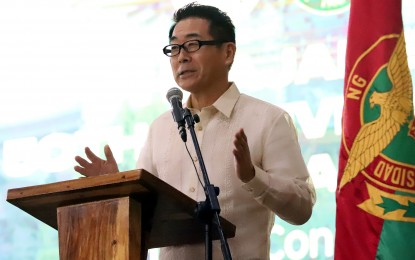 MANILA – The Japanese Embassy in Manila on Thursday expressed concern over China's "dangerous behavior" in the South China Sea, days after the Chinese Coast Guard (CCG) blocked Philippine Coast Guard (PCG) vessels en route to Ayungin Shoal.
"[C]hina's unilateral actions such as repeated intrusions into Japan's waters around the Senkaku Islands in the ECS (East China Sea), China's dangerous behavior in the South China Sea in defiance of the 2016 arbitration award is a grave concern for regional peace and stability," Japanese Ambassador to Manila Kazuhiko Koshikawa said in a tweet.
Accompanying his comment was a link to the PCG's July 5 report, disclosing that some CCG vessels "constantly followed, harassed, and obstructed" its ships as it approached Ayungin Shoal while undertaking a naval operation with the Armed Forces of the Philippines Western Command last June 30.
It also reported the presence of two China People's Liberation Army Navy vessels in Ayungin Shoal.
The PCG lamented that the naval operation was "solely humanitarian in nature" yet the Chinese have deployed their warships, "raising even greater concerns".
The naval operation, nevertheless, was accomplished and the Filipino vessels were able to safely return, it said.
The Department of Foreign Affairs, meanwhile, has yet to respond when asked for a statement and whether the government will lodge a fresh diplomatic protest.
Since the start of the Marcos administration, the agency has filed a total of 97 protests against Beijing's activities in the South China Sea, 30 of which were sent in 2023. (PNA)