LOS ANGELES – Lakers coach Phil Jackson said before the game that his players had been warned not to look past struggling Milwaukee on Tuesday night toward the marquee Christmas Day affair against Miami.
Turns out, not everybody was listening. Forward Ron Artest even admitted it.
"I didn't hear a warning," Artest said after his team's surprising 98-79 loss to the Bucks at the Staples Center. "Maybe they said that."
According to Jackson, the players said it themselves after the morning shootaround.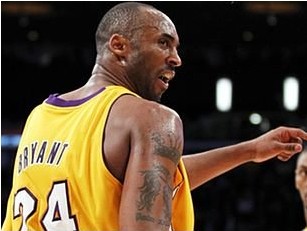 "They did it on their own in the huddle at the walkthrough this morning," Jackson said before Tuesday's game. "It was mentioned, 'Don't mess around and let this game get away from you, and then ruin what we're trying to do on Christmas."'
So what then happened? The Lakers (21-8) messed around.
They watched as the Bucks shot 57.1 percent (11 of 16) in the fourth quarter while outscoring the Lakers 26-13. That's when guard Earl Boykins (yes, he's still in the league) scored 13 of his game-high 22 points.
The main reason Boykins, the third-string point guard, was playing is that starting point guard Brandon Jennings is out for about a month with a broken foot. The Bucks also were without injured stalwarts Corey Maggette, Drew Gooden, Carlos Delfino and Michael Redd, who has been out all season.
"I have no idea about that," Jackson said when asked if his team, perhaps also weary playing its first game after a six-game trip, looked past the Bucks. "I really don't."
There was one thing Jackson did know.
"I told them I didn't think we could play any worse than that," he said.
It got so bad late in the game that Lakers guard Kobe Bryant perhaps was the envy of his teammates for no longer having to watch the debacle. After being called for charging into Bucks center Andrew Bogut with 2:07 left, Bryant stated his displeasure to official Bill Spooner, and was given two technicals for an immediate ejection.
It wasn't much of a day for Bryant, whom Jackson revealed after the game had been late for shootaround due to a minor traffic accident in rainy conditions. Bryant, held to 21 points, did not make himself available to the media after the game, but Artest was only too happy to address his ejection.
"It happened in the past, it happened in the present, it happened in the future," Artest said. "Not just for him. All players (get ejected). That happens a lot of times. You see guys get ejected. Rip Hamilton got ejected (recently) in Detroit. Bob Cousy got ejected … The only person who never got ejected was Jesus."
Artest was asked if he had checked Jesus' box scores.
"No ejections," Artest said. "He was 10 for 10s, a lot of 20 for 20s (in shooting). Perfect from the free-throw line. Infinity rebounding stats."
Artest was on a roll after the game. He even cracked, "I'm giving out some good quotes today, aren't I?"
Other Lakers were not in such a jovial mood. Jackson said the Lakers were "disjointed" Tuesday due to forward Lamar Odom missing shootaround because of illness and Bryant's "fender-bender," which resulted in him being a half hour late.
Jackson said Odom got fatigued late in the game, although he said he was feeling OK. Odom, who had 12 points and 10 rebounds, did say all this game can do is fire up the Lakers even more for Saturday's much-anticipated game with the Heat.
"Of course, after a game like this," Odom said.
Lakers big man Pau Gasol agreed.
"I'm pretty sure we'll be hungry and ready to play from the beginning," he said.
Indications are nobody will have to worry about how focused the Lakers will be on Christmas.