(AP) – Mike Krzyzewski has a commitment from another top recruit: Kobe Bryant.
Bryant told the U.S. basketball coach that he would play in the Olympics in 2012 if the Americans want him there.
The Lakers guard was a guest on Krzyzewski's SIRIUS XM radio show Tuesday when the Duke coach asked Bryant about London.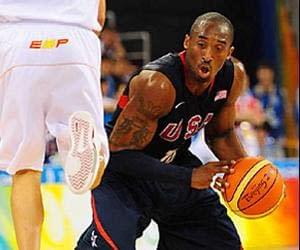 "You guys want me there, I am there and I'm ready to defend," Bryant said. "And then when you guys need me to put some points on the board I'll do that, too."
Bryant was a starter on the U.S. team that won the gold medal in 2008 in Beijing. He sat out the world championships this summer after offseason knee surgery.