LOS ANGELES, Dec 14 (Mabuhay) – Sexy actress Krista Ranillo is intent on invading the fashion industry in Hollywood through the help of her cousin, designer David Tupaz.
Tupaz is designing bridal wears and gowns for celebrities in Hollywood.
He is now mentoring Krista, an aspiring fashion designer.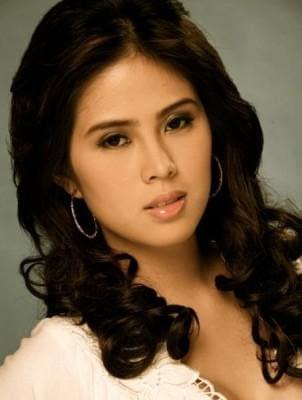 He recently held a fashion show here where he also showcased the clothes designed by the actress.
Krista was on the guest list, but she was a no-show. Her father, veteran actor Mat Ranillo III, explained that she skipped the event after she was advised by her doctor to rest.
The actress, who married her childhood sweetheart, Island Pacific Supermarket CEO Jefferson Niño Lim, in middle of this year, is pregnant. She will give birth to her first baby in April 2011.
In her earlier interview, she disclosed that she is collaborating with Tupaz to design clothes for younger generation. This is on top of her reported plan to study law in the States.
Krista's father is happy to see that she is now living a life sans all the intrigues that she faced in the Philippines.
Last year, Krista was rocked with a controversy after she was linked to boxing champion and Sarangani Rep. Manny Pacquiao. Pacquiao was her co-star on "Wapakman," one of the official entries to the 2009 Metro Manila Film Festival.
Reports about the alleged Ranillo-Pacquiao's illicit affair broke during the filming of "Wapakman." She left the Philippines at the height of the controversy.
Meanwhile, inspired by his daughter, Mat said he is also thinking of moving here and trying it out in Hollywood.
The Ranillos will spend Christmas in the States with Krista. They are also planning to stay in the US until she gives birth. (MNS)