Detectives Seek Possible Additional Victims
The Los Angeles Police Department (LAPD) is asking for the public's help in identifying possible sexual abuse victims of Silvestre Ela, a Los Angeles Unified School District (LAUSD) teacher.
On Wednesday, Nov. 17, 2010, the LAPD Juvenile Division's Internet Crimes Against Children (ICAC) Unit personnel served a search warrant on the 1100 block of Dimondale Street in Carson, Calif.  Fifty-three-year-old Ela was at the location when the warrant was served, and he admitted to viewing and downloading images of child pornography.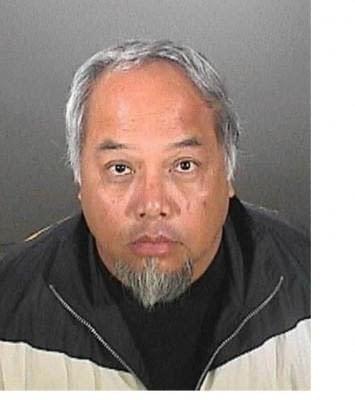 However, he denied ever victimizing any children.
The investigation revealed that Ela was a fifth-grade teacher at LAUSD's Dominguez Elementary School.  Several computers and DVDs with photos of possible victims were taken into custody, and he was arrested for possession of child pornography.
As part of the investigation, detectives are conducting forensic examinations to determine if the suspect had manufactured any of the child pornography images stored in his computer.  In addition, investigators are conducting follow-ups to possibly identify any children with whom the suspect may have had inappropriate contact.
The Los Angeles County District Attorney's Office filed one count of possession of child pornography and one count of child pornography distribution against Ela, who posted bail the day he was arrested.
The investigation is ongoing and anyone with information about this suspect or the existence of additional victims is asked to contact LAPD ICAC detectives at (562) 624-4027.  During non-business hours, please call 1-877-LAPD-24-7.  Anyone wishing to remain anonymous may call Crimestoppers at 800-222-TIPS (800-222-8477).  Tipsters may contact Crimestoppers by texting the number 274637 (C-R-I-M-E-S on most keypads) with a cell phone.  All text messages should begin with the letters "LAPD."  Tipsters may also go to LAPDOnline.org, click on "webtips" and follow the prompts.